All great things start with an idea, ours starts with the idea that nothing is impossible. TEDxYouth@KL is back again, this time bigger and bolder, to celebrate the impossible ones, the ones who believe that anything is achievable, the ones who believe that mountains are movable.
Date: November 17, 2012
Venue: Auditorium Tun Dr. Siti Hasmah, Level 10, Menara SSM @ KL Sentral
You will have the chance to meet speakers below:-
Sze Ning, Documentary Photographer
Sze Ning is no stranger to the plight of marginalised communities, especially the indigenous peoples of Malaysia. Unlike her peers however, she has done more than simply raise awareness through social media. Together with her friends Mike Tee and Devan Singaram, she co-founded Elevyn, an online retailer that enables artisans from the aforementioned communities to sell their products to a global market, thus increasing their incomes and subsequently their standard of living.
Ninie Ahmad, Yoga Instructor
Heavily influenced by daily Ashtanga practice and also certified in teaching Preconception, Prenatal & Postnatal Yoga, Ninie is often considered a breath of fresh air in an industry dominated by saffron-wearing instructors. Her small figure belies her immense experience and her very public journey of sharing her love for yoga has been an inspiration to health and fitness enthusiasts in Asia.
Despite her many appearances in the spotlight, Ninie is most comfortable in the sanctuary of her own yoga studio- Upward at Saujana Resort, Subang.
Alex Au-Yong, The Xtramiler
Alex Au-Yong is an avid ultra marathon runner and uses his gift to raise awareness and give back to the community. He launched a community campaign called The XtraMile Day last year to encourage community development. The campaign raised RM111,000 in donations for the StART Society for underprivileged children. The XtraMile Day also saw the Rotaract Club, 100 volunteers and 400 runners run in relay style to accompany Alex to finish a 100km run in 17 hours from Putrajaya to StArt Society in PJ.
In Jan 2013, he plans to run another 100km to collect pledges to build homes for orang asli in collaboration with EPIC Homes.
Lou Yeoh, Director of FrogAsia
Lou Yeoh believes that education goes beyond what lies in textbooks. Her active involvement in co-curricular activities during her secondary school heydays has embedded in her a yearning for learning, a trait she hopes to inculcate in today's bright young minds. She believes passionately in learning beyond boundaries and aims to help spark fresh perspectives on what education really means. She champions equal access to technology for all as a means to bring about a positive wave of change in the education arena, and to inspire and equip the next generation, via FrogAsia, an exciting new start-up that is set to transform the way teaching and learning takes place in Malaysia.
Liew Suet Li, Teach For Malaysia Fellow
Concerned with the state of education in the country, Suet Li gave up aspirations of becoming an investment banker or consultant to join the Teach For Malaysia programme.
She has not looked back ever since as she hopes to make a difference in the lives of her students, who mostly hail from low-income households and whose English language proficiency are years behind their grade level. Suet Li currently teaches English, Physical Education and Art in a rural secondary school in Negeri Sembilan.
Lim Cheng Soon, Tech Entrepreneur
Lim Cheng Soon is an entrepreneur, designer, and web developer. He is also the founder and curator of Hacker Monthly — print magazine of Hacker News and one of the most prominent magazine among programmers worldwide.
Su-Zen Low, Co-founder of CultureRun
Su-Zen is the Co-founder of community learning platform CultureRun. She believes that everyone has skills, passion and knowledge worth sharing. Together with sister Suwen, they founded CultureRun based on a desire to reawaken learning as a curiousity centered and lifelong pursuit. She is a strong supporter of community development and ideas that move people. Alongside a team of young professionals, she organized 'CultureRun's Big Idea', a free event in conjunction with Kuala Lumpur's 4th Global Entrepreneurship week that inspired participants to dream big, share and build upon their ideas liberally.
Bosilika An, Co-Founder of The BASH
Bosilika An has established herself as a philanthropist, social entrepreneur, and international role model at the tender age of 18. Driven by her mission of "Teens Helping Teens," she first cut her teeth in the world of philanthropy with The BASH 2009, a star-studded charity event that benefitted local children's hospitals. Since then, the BASH has focused its efforts on international education, women and girl's empowerment, as well as sustainable programmes in schools in developing nations.
A descendant of the former Vietnamese Royal Family, Bosilika was born in San Francisco and now lives in Los Angeles.
David Lai, Mentalist
David Lai's age belies his experience and mastery of the mentalism – a subdivision of magic that employs manipulation of the mind. His mind-boggling feats have drawn him fans the likes of former Malaysian Prime Minister Tun Dr Mahathir and AirAsia Group CEO Tony Fernandes; perform for such clients as Mercedes Benz, Nokia, Apple, Maxis and Hyundai; as well as being invited to shows in Cairo, Dubai, Jordan, Amsterdam, Beirut and across Asia.
The Impatient Sisters, Band
The Impatient Sisters, as the name implies, are a trio of siblings who burst into prominence with the release of hit singles 'Comet and Stars' and 'The Mermaid Song'. Since then, their unique brand of soul and folk-pop music has seen them displaying their musical chops to appreciative audiences at various open mic sessions, concerts and festivals.
Dr Jason Leong, Stand-Up Comedian
Jason used to treat broken bones as a doctor but now spends most of his time tickling funny bones instead as a stand-up comedian. Spurred on by the good response from the audience after his initial performance at Timeout KL's Comedy Thursday, he plans to extend his 15 minutes of fame into a fulltime career. Jason is a member of comic troupes Comedy Kao Kao and Goodflers, where he regularly unleashes his unique brand of satire and political incorrectness upon the unsuspecting public.
Ticket is RM 45 per person
Register now while it lasts - http://www.tedxyouthkl.com/register/
In the spirit of ideas worth spreading, TED has created a program called TEDx. TEDx is a program of local, self-organized events that bring people together to share a TED-like experience.
Our event is called TEDxKL, where x = independently organized TED event. It will be held at Malaysia's capital – KL: Kuala Lumpur. At the TEDxKL event, TEDTalks video and live speakers will combine to spark deep discussion and connection in a small group.
TEDx KL, the 4th TEDx KL showcases top presenters of their respective field, passion sharing the needs for Malaysia and her people. TEDx KL is held on the 14 July 2012. The theme of the conference is "Interdependence"
When: 14 July 2012 (12:30pm to 7.30pm) 
Where: Temple of Fine Arts
How Much: Rm 100 online and RM 130 walk-in.
Watch this short video to know what is TEDx.
This year, TEDxKL features selected speakers from across the globe and in different fields to inspire you. 
Entrepreneur and TED Fellow: Derek founded CD Baby in 1998, which went on to become the largest seller of independent music online, generating $100mill in sales for 150,000 musicians. In 2008, Derek sold the company for $22mill, giving the proceeds to a charitable trust for music education.
Co-Founder of Biosense Technologies and TED Fellow: A TED 2012 Fellow, Myshkin is co-founder of Biosense Technologies, a medical device venture focusing on point-of-care non-invasive diagnostics. In the past, he has worked at McKinsey & Company as a business consultant and a researcher affiliated to MIT's Senseable City Lab.
Professor of Physics and Expert in Nanotechnology, Biomimetics & Tribology: A Professor of Physics from Austria, she is an expert in Nanotechnology, Biomimetics and Tribology. Unlike most of her peers, her approach to science is wide and holistic, bridging over to biology, the arts and the social sciences.
Artistic Director, Instant Café Theatre and CHAI: Jo is one of the grand dames of the local performing arts scene. She has played the roles of writer, actor and director, sometimes all at the same time, in countless award-winning theatre productions.
Photographer, TIME Magazine & Asian Geographic: A largely self-taught photographer, Zann began her first serious foray into photojournalism after the tsunami in January 2005. She has since covered humanitarian and socio-political issues in restricted areas.
Sun Bear Conservationist: Known as the Sun Bear Man in some circles, Siew Te is in the midst of setting up the Bornean Sun Bear Conservation Centre (BSBCC) in Sabah. The project aims to save the oft-overlooked animals through research, education, rehabilitation and habitat conservation.
News researcher at The Malaysian Insider. Founder of Unscientific Malaysia: Zurairi is the founder of Unscientific Malaysia, a Malaysian community that aims to gather as many rationalists, humanists, freethinkers and secularists to advocate science, scepticism and free thought.
Architect, smallprojects: Drawing from ten years of experience at a firm in Kuala Lumpur, Kevin left corporate practice to reclaim old dreams and established smallprojects in 2002. He has since lectured internationally and has conducted critiques and workshops at universities in Asia and Oceania.
Singer, song writer: Michelle Lee, or more popularly known to her fans as Froya, is a singer with a repertoire that one can only describes as eclectic. Covering a range of genres from folk and electronica to pop, this talented lass discovered her calling out of a simple songwriting venture that turned into a career.
Comedian:  Starting from his maiden standup comedy performance at The Actor's Studio in 2006, Kavin has now become a familiar face at various underground comedy shows and open mic sessions. His brand of humour is an eclectic mix of slapstick, edginess and political incorrectness. He recently founded Young Comedians Of Malaysia (YCOM).
Co-founder of Sinar Project: Khairil leads a team of dedicated developers at the non-profit and non-partisan Sinar Project, which uses open source technology and ideas to track and measure corruption.
#####################
REGISTER NOW AT HERE - https://www.flickevents.com/tedxkl-2012
FOR MORE INFO – CLICK HERE - http://tedxkl.com?lrRef=3550B
Twenty one things I did when I was 21 years old.
#1
Organized TEDx, an independently organized TED (Technology, Entertainment, Design) event with an awesome team. TEDxGurneyDrive was held for the first time ever in Penang.
#2
Went to Kuching and saw Rafflesia, the world's largest flower.
I used to say I will not go back to Kuching until Kim and Bryan 's wedding, but paradigm has shifted and I will go there more often.
#3
Had a 20min closed-door mentoring session with the Prime Minister of Malaysia in Youth Nation Summit, which was organized by myHarapan and AIESEC Malaysia.
We discussed about social entrepreneurship and he laughed when I told him that PTPTN (student loan) is the main source of project funding.
#4
Started a medical fundraising campaign for a good friend of mine.  With the help of hometown friends, Krian Ex Scout and generous public, we raised RM 360,000 within 45 days.
Kuan Kyn is now undergoing treatment in Taiwan and we pray for him to recover soon.
#5
Flew across the Pacific Ocean to the United States.
And saw Alaska from the sky.
#6
Sponsored by the U.S. Department of States for Global Undergraduate Exchange Program to study in the US for 2 semesters.
Lived as the only Malaysian in my host institution, Marymount University.
Truly learnt to be independent and embraced the diversity of cultures.
It really doesn't matter to me whether you're white, black, yellow, gay or straight; I made friends with everyone cause we are all homosapien.
Learnt to speak Spanish and made friends from countries which I was not familiar with, such as Albania, Coasta Rica, Dominican Republic, El Salvador, Ethiopia, Fiji, Uzbekistan to name a few.
#7
Away from home for almost a year.
#8
Went to New York City for 5 times, but still did not see King Kong. 
#9
Lived in Washington D.C. and covered almost every attraction in the metro area.
Such as most of the Smithsonian museums, inspiring monuments, George Washington's house at Mt. Vernon, JFK's tomb at Arlington Cemetery, cruised on the Potomac River for Cherry Blossom Festival, got a memberships  card for the Library of Congress and went into the White House.
#10
Experienced snow for the first time.
What made it more special was the early snow fell in October. You can still see the colorful Autumn leaves.
#11
Had a decent Thanksgiving Dinner with Joey's family at Eastern Shore, Maryland.
#12
Scored 4 flat for the first time in college. Still very much an Asian, not Bsian. LOL
#13
Traveled to more than 15 US cities in a short span of 10 months.
From cycling across the Golden Gate Bridge,
to cycling at a countryside
Had coffee at the first Starbucks store in Seattle
Boarded an aircraft carrier at San Diego
To New Year countdown at the City of Angels; I've learnt that the world is so big yet it has become smaller than ever, and there is nothing cannot be achieved if you're armed with a strong perseverance, determination and little luck.
#14
Interned at the World Bank Group. Met amazing individuals and learnt how this organization works. I was sitting in the office of Alternative Executive Director of South East Asia, a position held by a Malaysian woman from Kuching.
Interned in the Washington DC Economic Partnership, the first point of contact of businesses in the capital. Learnt how the city functions and also studied on different business improvement districts. I passed the White House, which is 1 street next to the office, every time I went to work.
#15
Selected as the only 3 Malaysians to participate in Clinton Global Initiative Univeristy, and shared a light moment with Bill Clinton.
And also his lovely daughter, Chelsea Clinton.
Being in Washington D.C. gave me a lot of opportunities to meet individuals from different arena, such as the Secretary General of NATO who's also the former Prime Minister of Denmark.
Meeting Director of National Security Agency (NSA), a term I learnt 7 years back in Dan Brown's fiction Digital Fortress.
#16
Visited 10 embassies in 1 day at Passport DC 2012.
#17
Enjoyed the beach by the Atlantic Ocean.
#18
Paid tribute to Steve Jobs at 5th Avenue and bought my 1st Apple product.
#19
Saw the painting Starry Night by Vincent van Gogh.
Earth without art is just "eh".
#20
Went for a 2 hours Open Heart Surgery Observation. It was an artery bypass surgery to replace Aortic valve of a 82-year-old.
#21
Woke up early in the morning to see Discovery Space Shuttle. It flew directly above me on the sky of Washington D.C.
###
21-year-old had been a great one. I am truly lucky and grateful for being able to meet amazing friends and experienced many once-in-a-life-time opportunities.
I appreciate people who has helped and supported me along the way. I remember and will do the same.
Today, I am 22.
And I look forward to a better year. Cheers!
In daily life we see that it is not happiness that makes us grateful, but gratefulness that makes us happy. - Brother David Steindl-Rast
Welcome to this simple yet awesome blog.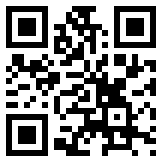 Cities I visited