Browsing articles in "Travel"
"Wilson, how did you go to so many places in the US?" 
"How much is the entire cost?"
"Any traveling tips to share?"
Many friends have asked me the above questions since I started new semester in Marymount University. The coming few posts will be dedicated to the awesome cross-country winter break trip in the US of A.
"Life is either a daring adventure or nothing at all" – Helen Keller
My time in the US is limited – this is why I always feel a strong urgency to explore a little more, challenge myself a little more. After all, there is nothing to lose.
The 30-day journey started on Dec 17, 2011. It was a chilly winter morning when I took off from Ronald Reagen Washington Airport in a Boeing 737, United jet plane. The aerial view of Washington D.C. was a spectacular sight.
Transiting at Chicago O'Hare International Airport
Took the smallest plane ever from Chicago to Sioux Falls, South Dakota. It was a United Express (Embraer ERJ-145, 50 seats only). I was praying so hard to land safe. LOL
Malaysian UGRADers Christine, Nasha and I reunited at Wei Jiet's campus – Augustana College.
Library in Augustana College.
Art district in Sioux Falls downtown.
The Fall @ Sioux Falls Park. Now you know why it's called Sioux Falls.
Lovely sunset setting.
Had a good chat with Professor Mike – Wei Jiet's professor in Augustana as well as his host family.
Had Middle-Eastern foods with a bunch of great international community from Augustana College.
Traveled 500 miles all the way from Sioux Falls to Rapid City, which is located at the another end in South Dakota.
The journey is on a straight expressway and you see nothing but black cows at the vast farm land.
On the way.
I call it transformer.
Railroad
Badlands National Park
Breathtaking rocky mountains with some snow on top!
Look deep into nature, and then you will understand everything better. -Albert Einstein
Jalur Gemilang at Badlands National Park.
Wall Drug Store @ cowboy town.  It is a shop consisting of a drug store, gift shops, restaurants and various other stores.
The New York Times described Wall Drug as "a sprawling tourist attraction of international renown [that] takes in more than $10 million a year and draws some two million annual visitors to a remote town".
Totem pole reminds me of good old scouting days. #highschoolfun
#Cute #PersonalityDevelopment
People dress quite differently here at Rapid City.
On the way to Mt Rushmore.
See the stark contrast? The green forest and the desert.
Mount Rushmore National Memorial is a sculpture of 4 U.S. Presidents carved into the granite face of Mount Rushmore. Can you tell who are they?
#JalurGemilang at Mount Rushmore.
@Nasha @WeiJiet @Christine @Wilson
People either told me:" it's very cold, good luck to you" or "it's in the middle of no where"  when I told them I'm going to South Dakota.
After spending 4 days here in Sioux Falls, the largest city in South Dakota; I think it's a very unique and interesting place. Do come here if you want a Wild Wild West experience. It is just not your typical East or West Coast experience.
As a boy growing up at an idyllic town of Parit Buntar, I am always amazed by the beautiful city skyline.
Taipei and Singapore are my 2 favorite cities – one has the friendliest people while the later is a great blend of east and west.
New York, however, is my dream.
October 7, 2011; I visited New York. November 28, I went again.
It takes 4 – 5 hours to reach New York City from Washington D.C. by bus. The distance is similar from Penang to Kuala Lumpur.
New York City is composed of 5 boroughs – the Manhattan, Brooklyn, Queens, The Bronx and Staten Island.
8 millions stories takes place everyday in this most populous city of US.
The Big Apple is aptly deemed as the capital of the world – as no other city exerts such a significant impact upon global commerce, finance, media, art, fashion, research, technology, education, and entertainment.
Operated since 1904, New York City Subway is gracefully old – and moving 5 millions people daily.
It is one of the most extensive public transportation systems in the world, with 468 stations in operation, translating into a total of 842 miles (1,355 km) tracks.
It is very complicated to the first timer and one can easily get lost.
The intriguing fact of New York City Subway is no mobile signal once you get into underground.
A New Yorker told me:" Mind you, this is the best part of New York Subway…".
Many stations are decorated with intricate ceramic tile work, some of it dating back to 1904 when the subway first opened.
The subway tile artwork tradition continues today. The "Arts for Transit" program oversees art in the subway system.
It has a beautiful skyline.
A skyline which mesmerizes you with the world's tallest tower for the longest period of time – The Empire State Building and a new World Trade Center in construction.
Many of us have seen the front of Statue of Liberty, a gift from France to US to celebrate freedom – but how many us truly appreciates the stories behind the price paid for liberty?
Met UGRADers and friends from Indonesia, Peru, Hong Kong, Mongolia, Vietnam  - Josefhine, Desseret, Yuan Feng, Andrea, Jav with Tran and Lam.
Ellis Island - gateway for millions of immigrants to the US. It was the nation's busiest immigrant inspection station from late 19 century to mid 20 century.
The hope of better life glimmered in the horizon, attracting millions of people leaving home and loved ones behind – and came to a new world called United States of America.
Wall Street – "de Waal Straat" named by the Dutch during their occupation in New Amsterdam (before British changed it to New York).
There was a strengthened 4m defensive wall across this tiny street before it was removed in 1699.
2 Penangites met at New York Stock Exchange in a windy, chilly morning.
The New World Trade Towers in construction.
This year also marked the 1o-year-anniversary of September 11 – a date which changed US and the world ever after.
Oct 12 – Celebrates the anniversary of Christopher Columbus's arrival in the Americas.
Vehicle was blocked to enter 5th Avenue for this special occasion.
A typical street at New York.
Trump Tower Clock.
A dancing building.
Bewildering array of skyscrapers near Rockefeller Center.
A concrete jungle where dreams are made of. 
Times Squares – the junction of Broadway and 7th avenue, stretching from 42th to 47th street.
New York is a very walking friendly city. The roads are so well planned and organized that you actually can know the exact location, such as the junction between 5th Avenue and 14th Street.
1st Street starts from downtown Manhattan and moves horizontally upwards towards Central Park, while Avenue moves vertically from the West towards East of Manhattan.
My favorite place in New York is not Times Squares nor 5th Avenue – it is Central Park.
Street performers at Central Park.
A huge green lung right in the middle of a metropolitan.
A must-do thing in New York is watching the Broadway show!  It is theatrical performance of "Mamamia", "Lion King", "Jersey Boys" and many other shows.
Yes the tickets are not cheap.
But you can always get tickets up to 70% discount at TKTS counter.
"Last Chance" on the blue sky. A protest or art work?
The Empire State Building without King Kong. 
View towards Lower Manhattan on the top of Empire State Building.
View towards Times Squares and Central Park. Times Squares shine throughout the night.
A city of light, a city never sleeps.
Korea town.
There are Little Italy, Little Germany, Chinatown and many other foreign neighborhoods in New York.
Car park.
The world's largest dinosaur at American Museum of Natural History.
Manhattan Bridge – many used to mistaken it as Brooklyn Bridge.
Sunset at the Brooklyn Bridge – once the longest suspension bridge in the world.
Lower Manhattan skyline.
Trang and I lined up for 2 hours just to taste the famous Pizza under Brooklyn Bridge - Grimaldi's Pizzeria. 
It turned out to be my best Pizza ever tasted. It is made using coal-fired brick oven.
Walking on Brooklyn Bridge.
New York is an impressive, exciting city like no others. It sets the benchmark as a great city with its rich culture, diversity and history.
In New York, the streets make you feel brand new, the lights will inspire you.   
Thanks to Isaac and Lam for hosting and showing me around. Independent, steady; they are master students who have great ambitions for the future.
And I went to see the Wall Street Bull.
People says it brings prosperity and good luck .
So… let us Ong ar! Huat ar together! =P
Hatyai – the 3rd largest city in Thailand, is famous for tuk-tuk, cheap bargains, nice foods, temples, good massage, prostitutes, tiger and ah gua shows.
Malaysians from northern region, if not all, are very familiar with it.
For good and wrong reasons, Hatyai is a bustling city which tourism is the largest source of income.
5 of us had some last minute decision for this 2D1N trip.
It took us 1.5 hour from Butterworth to Bukit Kayu Hitam custom (There're another 2 boarder crossings at Dannok, Sungai Kolok). We parked at the car park next to custom and paid RM 12 for 1 night parking fee.
 As we parked the car, a friendly Siamese approached and offered to drive us to Hatyai. RM 60 for 5 persons, good deal, on!
We turned out to book hotel, massage package, tiger show, Songkhla trip and return trip next day with his travel agency. The price is quite good as each of us had to pay less than 2,000 Thai Bath (RM 200).
Most importantly, the friendly Siamese can speak Malay, good attitude and on time!
Along the 45min journey from custom to Hatyai, you could see many election posters – one of them asking you not to vote at all! Their ideology: Candidates are just like monkey!
Sawadikap! Minc and Dai Lou this lovely couple took picture with Uncle McDonald!
Here goes our lunch! MCD Samurai burger (pork non-halal) I personally think it's just so so, Malaysian's version nicer! The pepper and chili source also not as good… and the nightmare is you have to pay for online at MCD! 60 Baht 1 hour, anyone?
Hatyai greeted us with a torrential downpour… that's why we just had MCD as lunch! The streets went alive again as the rain stopped.
The most unique part of this city is the copper wire… exactly like what I saw at Ho Chi Minh city. I wonder all South East Asia countries are the same except Malaysia and Singapore?
The famous Tuk-Tuk – taxi at Hatyai! You can go anywhere in the city area with 20 baht. So, where we went?
Shopping time! For girls, you will feel bad if you don't shop at Hatyai! Your RM 1 is worth more than RM 1 here!
We went to main bazaar (Pasar) for some cheap bargain. Seriously, a RM 50 handbag or shoes at Malaysia's shopping mall just cost 250 baht (RM 25) here! But don't expect very good quality.
The girls really had some serious shopping! What's better in life after a tiring journey… you can just lay down and enjoy the genuine Thai massage?
But take note when you're looking for massage… don't go for those providing "special services" unless you intend to. LOL
5 of us were in the same room and massaged by 5 different professional Thai girls for 1.5 hour. Pain but just nice!
Soon Lee once said:
" The best thing comes with pain. If there's no pain you will never appreciate it. Just like massage, more the pain, the better!"
Beau, Shien and Mic… the girls in pajamas look… just wake up?
After massage, we went back to our hotel, Lee Garden Plaza 33rd the top floor to enjoy dinner buffet.
Take all you can at 150 baht (RM 15). Can you find the same deal at any of Malaysia's hotel?
Tomyam was very nice but the rests were normal. But it wasn't too bad when you could enjoy the panoramic view of Hatyai night scene.
Supper time and this is my favorite – Mango Sticky Rice (Khao Niaow Ma Muang)
Fresh. Sweet. Delicious.
Life is about nice food!
The sun was cruel the next day! I took off my jacket directly after. Thai's timezone is 1 hour behind Malaysia, so we rested quite enough before checked out and embarked to Songkhla, 45 min away.
Say hi to Minc from Beijing, Shien from Korea and Beau from Japan. Some foreigners really thought so!
We went to different temples and fang sheng (released) birds out of good deeds. All these birds were bought from Bangkok pet shops.
Sleeping Buddha on the way to Kok Yo Island, Songkla.
Do you like Tomyam?
If yes, you must try it at this restaurant at Kok Yu Island, Songkla.
Unfortunately I did not record the name of restaurant, as I looked down on it at the first sight.  The welcome board at the entrance was dilapidated… it's a typical restaurant that you wouldn't feel there can be nice foods.
But the foods turned out to be the best ever Tomyam and Thai foods we ever had!
Many times better than Khun Thai at Butterworth and most importantly… cheap!
RM 120 was what we paid for this delicious meal!
Highly recommended by Minc, and it's true! A-Must-Try cocunut ice cream at Songkhla! It just few steps away from the Golden Mermaid Statue!
C'est la vie – I've a dream to eat all the good foods around the world! 
There's interesting story behind this Golden Mermaid at Songkhla beach.
Everyone was taking photo with it, so did we!
Welcome to this simple yet awesome blog.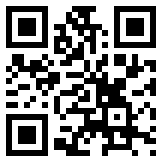 Cities I visited