Browsing articles in "Mindset"
Just do it
Have fun
Be bold
Challenge yourself
Stand on your own feet
Live the moment
Value family and friends
Have respect
Have faith in yourself – Think YES, not no – LIVE life to the full – Never give up.
———————————————————-
This pic has pretty much summarized my life motto.
Kudos, Sir Richard Brandson.
Friday morning at Foggy Bottom Metro Station, Washington D.C.
Walking is my favorite habit in the U.S.
It's so powerful as you walk – you observe the surrounding, study the people and think critically. A ray of sunshine and a balmy breeze warm your heart with love. Life is full of possibilities.
I read a few great quotations about challenges today – and would like to share them with you.
"Life is a challenge, meet it! Life is a dream, realize it! Life is a game, play it! Life is Love, enjoy it." – Sri Sathya Sai Baba

"Although the world is full of suffering, it is also full of the overcoming of it." – Helen Keller

"To accomplish great things, we must not only dream but also act, not only plan, but also believe." – Anatole France
May you have enough happiness to make you sweet, enough trials to make you strong, enough sorrow to keep you human, and enough hope to bring you joy.
Be Thankful
Be thankful that you don't already have everything you desire,
If you did, what would there be to look forward to?
Be thankful when you don't know something
For it gives you the opportunity to learn.
Be thankful for the difficult times.
During those times you grow.
Be thankful for your limitations
Because they give you opportunities for improvement.
Be thankful for each new challenge
Because it will build your strength and character.
Be thankful for your mistakes
They will teach you valuable lessons.
Be thankful when you're tired and weary
Because it means you've made a difference.
It is easy to be thankful for the good things.
A life of rich fulfillment comes to those who are
also thankful for the setbacks.
GRATITUDE can turn a negative into a positive.
Find a way to be thankful for your troubles
and they can become your blessings.
~ Author Unknown ~
Welcome to this simple yet awesome blog.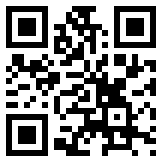 Cities I visited