Browsing articles in "Social Media"
UPDATED POST February 22, 2012
CEO of TalentCorpMsia reading our memorandum
Wake Up Call Malaysia Team presents the memo to the CEO of Talent Corp, Mr. Johan Merican, on this magical worldwide day of action 21.2.12! This is a memo comprises the causes of brain drain, constructive recommendations, policy changes, etc., documented from over 500 voices abroad! Talent Corp finds it insightful to them, and we have got their encouragement to carry this on and to even a greater height!
—————————————————————————————————————–
Have you seen Wake Up Call Malaysia posters lately on your news feed and wonder what it has to do with you?
Yes, Wake Up Call Malaysia is fighting brain drain issue but what tangible impact it can really bring? Will our voice be heard?
I'm not surprised if these questions come across in your mind. We should ask these questions and make sure our action is effective and worthwhile.
Let me tell you why you should be part of this Wake Up Call Malaysia movement.
The first step toward change is awareness.
Change starts when someone sees the next step.
Today on 21.2.12,  40,000 people has  decided to send a #wakeupcall message to the world!
Never believe that a few caring people can't change the world. Your simple message to the authorities and public can definitely makes a difference.
——————————————————–
So, what actually is this Wake Up Call movement?
The Wake Up Call is a peaceful, global action for positive change that will take place on the 21st of February 2012 (21.2.12). It will seek to create simultaneous action in over 120 countries under the same message: this is a Wake Up Call. 
Back in Malaysia – our Wake Up Call is to battle Brain Drain.
Brain Drain touches upon the core of Malaysia's aspiration to become a high-income nation. Human capital is the bedrock of the high-income economy. For Malaysia to stand success in its journey to high income, we will need to develop, attract and retain talent.
However, our talents seem to be leaving. A recent report by World Bank showed that 2 out of 10 Malaysian graduates will leave our country. If this scenario prolongs, it will be very hard for Malaysia to achieve its vision 2020.
Therefore, Wake Up Call Malaysia aims to help the related government authorities like Talent Corp, Public Service Department and PEMANDU to resolve this problem.
We aim to survey 1,000 Malaysian diaspora and scholars abroad to find out the root of the problem and get their input on how Malaysia can turn brain drain to our favor. We will then compile our findings along with constructive recommendations and present it to related government officials on the day 21.2.12 all by the collective power of youth.
————————————————
SO, WHAT CAN I DO NOW?
Have you ever joined a campaign where thousands of youths send the same message to the same person on the same day?
We are going to launch a humongous tweet campaign to the CEO of Talent Corporation Malaysia – Johan Mahmood Merican on 21.2.12. to urge him to look into our memorandum. This will be a solid solution-based memorandum as a result of our two-week survey http://wakeupcallmalaysia.com/survey/ and interview with experts in this area on how to address Malaysia's brain drain issue.
Imagine a thousand of us, flooding his twitter account, with the same message, on the same day. It may be easy to ignore a singular petition that might have thousands of signatures, it is much more difficult to ignore 1,000 tweets arriving at your twitter account at the same time that is made public. Behold the power of the youth. 
TWEET this message:
@TalentCorpMsia We, the Malaysian youths, care about the brain drain in our country and demand you to peruse the report prepared by us.
Please follow the Talent Corp Malaysia twitter user for this moment. https://twitter.com/#!/TalentCorpMsia
The report will be made downloadable after Feb 21, 2012. More information about Wake Up Call movement can be found at www.wakeupcallmalaysia.com
Wake them up, Malaysians!
376765 is not a code as in Dan Brown's fiction <Digital Fortress> nor a magical number.
It is RM 376,765 (120,000 USD) –  the total amount raised for Beh Kuan Kyn Medical Fund in less than 2 months.
I am writing this post to tell a story.
It is an inspiring story of how communities from Parit Buntar, different states in Malaysia and also overseas coming together as one to help Beh Kuan Kyn, a King Scout who suffers from Acute Disseminated Encephalomyelitis.
As I was gathering information for this post; every word of encouragement, motivational pictures, donations and spread of words have touched my heart deeply. Now, I truly believe there is love in this community.
If you have made a contribution regardless of amount to Beh Kuan Kyn; started a campaign at your college, company, organization; or just shared at your Facebook wall – You are already saving a life.
It is a noble act of love, self-giving and an up most respect towards a human life.
On behalf of Beh Kuan Kyn Medical Fundraising Committee, I salute and thank for your help.
It all started with a wish.
Kuan Kyn is in our batch – we had great fun together especially in scouting life.
On Aug 4, Wei Jien, Dalton, Ilman and I paid a visit to Kuan Kyn's house. To be honest, it's been almost a year since we last visited him. Zheng Cong used to be the most enthusiastic one and always initiated the visit, but this time he was away from hometown.
Her mum welcomed us warmly as it is always good to have friends to cheer Kuan Kyn up. We went into Kuan Kyn's room and talked to him. He can't really move but is mentally aware and active. He winked to respond us. From his cheek, we noticed he has grown some weight and definitely looks healthier than last year.
Meanwhile, we had a conversation with his mum – an individual whom I respect a lot. She has done her very best to take good care of Kuan Kyn, and never give up on her only son even facing tremendous obstacles.
She told us appointment with a Beijing hospital was even made few months ago and showed us the official letter. Before that, Kuan Kyn's MRI scan and medical reports were already sent to Beijing. The only matter is the exorbitant medical fee, which costs at least RM 200,000 just for operation and flight ticket, excluded further treatments and cost to support post-treatments. According to experts, it will reach a staggering cost of RM 350,000 or even more.
She told us: "想都不敢想" (Dare not even to think of it)
True indeed. It is not easy for a middle class family to spend RM 300,000 just on medical expenditure, not to mention to a family which used all their saving over the past 3.5 years for Kuan Kyn's medicals.
On the way back, I discussed with Wei Jien, Dalton and Ilman. On the same night, I sent out this Facebook message to my close 33 hometown friends.
From then, things were not the same anymore.
The message received overwhelming responses from all. Xin Kun, Chu Meng, Kok Lim, Chloe and many suggested different ideas. Wah Ching kicked start by forming a Facebook group Kuan Kyn – You are not alone which later gathered 300 strong supporters for this cause.
This was the picture we took during our first meeting. Kuan Kyn's sister was present too.
As all hometown friends progressed towards different paths of life, we had little time together.Some of us have not met each other since graduation 4 years ago; but because of Kuan Kyn, all of us are closely tied again.
We formed Beh Kuan Kyn Medical Fundraising Committee and also set up this Facebook page. The Facebook page reached 2,000 likes in less than 48 hours.
We brainstormed on different alternatives – to raise RM 200,000 at the soonest of convenience. A timeline was set: before 11.11.11, the amount must be raised.
Frankly speaking, we were not quite sure whether this huge amount of money can be raised. It is not RM 20,000.
But ingrained in our spirit we knew it is possible and we must do it professionally, transparently to win credibility from the society.
Our idea is simple – "1 person to raise RM 200,000 is very hard, but if we can gather 20,000 people and each contributes RM 10, it is possible"
The next day, we met up with Krian X Scout and also Luvotion team.
Krian X Scout – From left Soon Kiang, Geoffrey, Wei Jien (Our batch Parit Buntar Agent, haha, u will understand if you're 37th Krian Scout), Khok Zhen, Ken Qi, David Thian, Zhan Feng.
They are many years elder than us and all having their own career and family. However, they are the one who spend the most time, standing at the forefront and do all the sweat and toil – to help their junior scout Beh Kuan Kyn.
During the first 2 weeks, we had meeting relentlessly almost every night.
I would say, without them, this medical fund will not be raised in such a short time.
We treat this as a project by undertaking professional methods. The secretary team – Jia Hui, Hui Di, Heng How worked closely with Kuan Kyn's family to gather all official letters, medical reports and also updating meeting outcome to the entire team.
Luvotion team led by scout senior – David Thian started a video campaign for Beh Kuan Kyn.
Chan Brothers the famous Car Medic Center in Penang came all the way to Luvotion's studio for recording at Nibong Tebal on Sunday morning. Chan Brother was also a scout from Chung Ling High School. As he said:" Once a scout, always a scout. We will help our scout brother Beh Kuan Kyn by all means."
Friends from SMJK Krian all turned out at the video shooting day to support Kuan Kyn through actions. There are many other friends who are raising fund from family and friends.
The team also went to Kuan Kyn's house to record a video – and this video turns out to be the most important starting point for public awareness.
Raise 200k for beh kuan kyn on Vimeo.
PicBadge was created by Ken Qi and more than 200 wearing this badge to support the cause.
An official website was set up, too, to publish important background information of Beh Kuan Kyn. It is especially touching to read articles by Kuan Kyn's friends at "Write To Kuan Kyn" section.
When this campaign was first launched, we had some difficult time to come out with a proper bank account. This is due to organization we approached did not want to take risk. Disappointed, we turned to another group.
While our bank account was in process, the donation part had already started aggressively.
In less than a week even without bank account, we had collected RM 16,492 from Parit Buntar community who are so kindhearted to help.  They are mostly friends to the committee members, mutual friends and also scout members of different generations.
A lot of people telling us:" I will donate this amount. Just let me know when the bank account is ready. I will Maybank2u".
Another friend of mine from Simpang Empat passed me a RM 1,000 ang pao and said:" This is from my mum to help Kuan Kyn. We don't know him but just wanna help". I did not receive but asked her to deposit when the bank account is ready.
This is the kind of  force that keep us going and worked even harder.
Finally, thanks to Lion Club of Krian district, the bank account is ready by August 18, 2011.
The transparency of bank account is the most imperative above all.
There are so many deceptions nowadays and we can't afford to lose the faith from public.
We publish every single information of the bank account in our website, Facebook and also through the presses.  To make it even more reliable, official receipt is issued on every 15th upon request.
Once the bank account was ready and coupled with media highlights, the real momentum started.
I still can recall vividly on Monday, just 3 days after the bank account was activated; Soon Kiang phoned me while I was on the way to airport:" The donation collected in bank is over RM 16,000 now".
At that very moment, I was saying to myself "Kuan Kyn, this time you really have hope!".
In just about 2 weeks time, the amount raised had exceeded RM 200,000.
Contribution from everyone counts – from as little as RM 5 to as much as RM 5,000 and more.
It is a sincere wish from you so this young man can stand up once again.
Damansara Metro N.C. Lions Club & LCKL Mega City are among the first few organizations which stand by closely with us in this cause. They came all the way from KL to Penang and started their own campaign through video.
Donations from different organization, colleges, companies, individuals and many who remained anonymous.
Throughout the process, we really see the positive side of this society.
A story after another on encounters with kindhearted people around Malaysia and not to mention Singapore and Brunei.
Most of them they don't even know Beh Kuan Kyn personally.
They have nothing to 'gain' by doing this. No tax rebate. No fame. Nothing.
It is purely a good deed.
Translate:
An encounter with Anonymous Uncle 
Soon Kiang: "Uncle where are you from?"
Uncle:" This is not important, can you bring me to Kuan Kyn's house?"
<At Kuan Kyn's house>
Soon Kiang:" Uncle, how do I address you?"
Uncle:" This is not important"
After that, the anonymous uncle asked a lot of questions regarding Kuan Kyn's conditions. Then, he took a pile of notes from pocket and told Soon Kiang.
Uncle:" This RM 3,000 is to help Kuan Kyn."
Immediately after, the anonymous uncle left and we never have the chance to know who is he.
Shall we not salute this person who does not want any fame but pure kindness?
All the major newspapers such as Kwong Wah, Sin Chew, Nan Yang published Beh Kuan Kyn Medical Fundraising news and propelled this into a national issue.
The Star and Sinar Harian also covered on this issue and reached out to non-Mandarin speaking communities.
Deputy Minister from MCA and Member of Parliament from PAS also visited Kuan Kyn and pledged to help.
And we witnessed the real 1 Malaysia, too.
Persatuan Siswa/i Islam Perubatan Universiti Malaya (PSIPUM) – University Malaya Islamic Medical Organization passed the fund raised to Kuan Kyn's mum all the way from Kuala Lumpur. They didn't know Kuan Kyn, either.
They got to know this news from Facebook and started their fundraising campaign.
This is just an example of many self-initiated campaigns national-wide.
This is a card designed by fellow scouts from Chung Hwa Middle School, Brunei.
I found the sentences simply inspiring.
More than a thousand people contributed to this medical fund and yes, most of them do not know Kuan Kyn personally just like the brother and sister scouts from Brunei.
But they know – his spirit and courage can overcome all these difficulties. They support and stand by him through actions.
Kuan Kyn has never given up on himself. Same goes to his family.
Do you think it is easy for a family to seek for help publicly?
No and never.
Kuan Kyn's mum has to wake up many times in the middle of night to make sure he is well. His sister did not finish her ACCA papers due to this incident. However, his family is strong in facing all these ordeals and we should keep supporting them.
Today, the committee is working together with Kuan Kyn's family on hospital matter.
This is the most important decision to make and details will be updated through Facebook from time to time.
Beh Kuan Kyn Medical Fundraising  is a real story of community love.
Thank you for being in this journey which has just started. There are challenges ahead but we can surely overcome through teamwork, faith and love.
Let's us keep the dream alive, keep supporting Kuan Kyn.
Remember, when there is great love, there are always miracles.
Steve Jobs is dead. The Apple chairman and former CEO who changed this world into a better one passed away today.
We are going to miss him deeply.
He was just 56 years old.
I was reading an article from gizmodo  and I couldn't agree more.
Bill Gates may have put a computer on every office desk, but it was Steve Jobs who put one in every dorm room and bedroom and living room. And then, years later, he repeated the trick, putting one in every bag and every pocket, thanks to the iPad and iPhone. If you use a computer or smartphone today, it is either one he created, or an imitation of his genius.

He changed the way movies are made, the way music is sold, the way stories are told, the very way we interact with the world around us. He helped us work, and gave us new ways to play. He was a myth made man.
He made Apple the most valuable company in the world.
I just watched again  Steve Jobs 2005 Stanford Commencement Address and it truly inspired me. It is one of the best speeches ever.
I hope you can spend 14 minutes to watch this speech – and to remember him.
What Steve left behind can be found in this Stanford commencement speech.
"Your time is limited, so don't waste it living someone else's life. Don't be trapped by dogma — which is living with the results of other people's thinking. Don't let the noise of others' opinions drown out your own inner voice. And most important, have the courage to follow your heart and intuition. They somehow already know what you truly want to become. Everything else is secondary."
He truly reminds us that life is too short and we can do great things if we believe in ourselves.
Stay hungry, stay foolish.
"Remembering that you are going to die is the best way I know to avoid the trap of thinking you have something to lose," 
I respect him as a legendary business leader, an individual who inspired the world and made our life so much fun with all these Apple products.
Steve Jobs, you are the legend.  May you rest in peace.
iPhone 4S – iPhone For Steve
It's his last masterpiece and I am going to buy one to remember Steve Jobs – the legend.
Welcome to this simple yet awesome blog.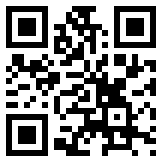 Cities I visited