Browsing articles in "Social Media"
From http://mashable.com/2011/09/22/how-to-facebook-timeline/#27141Step-2 (Credited to Charlie White)
So we have heard how wonderful is the New Facebook Timeline – So, let's try it out before September 30!
I've just installed and love it very much.
Below are the few simple steps:
1. Go to https://developers.facebook.com/apps 
2.  Click "Create New App" 
3. Name your app – basically name it whatever you want 
4. After you've verified your account, you will reach this page – Click "Open Graph" 
5. You will see this screen – fill in anything you want 
6. On this screen, do nothing except click "Save Changes and Next" – Do the same thing over next few screens
7. You will be taken to this screen. Wait a few minutes, please be patient and go to your homepage. 
8. When you go to homepage after few minutes, you'll see this – BINGO! 
8. Welcome to the new Facebook! 
p/s: For my case, I receive a code to verify from my mobile. Just put your mobile number with country code.
Have fun!
Thanks to Tingyik Saw for introducing me this super cool stuff! He'll write more of the tricks and tips so I just do a simple preview here.
Yes, I'm a typical Gen-Y who spend most of the time online and Speeddial 2 definitely enhances my web browsing experience.
A simple Google Chrome is already enough? No, it's never enough!
Yes, this is how my Google Chrome browser (full screen mode) looks like – after running a very simple Speeddial 2 installation.
You can now arrange your browser in different tabs – social media, emails, news, entertainment, etc.
Most of us have many emails – working & personal – Speeddial 2 fits perfectly. All are within easy click.
You can arrange the news you want to read accordingly too. Besides, you can play with the background!
Another best part is your browser history is clearly tabulated.
There're many other good options and settings! Don't worry about favorite Speeddial makes everything simplified & easy!
So, what are you waiting for?
Install this now for your Google Chrome at https://chrome.google.com/webstore/detail/jpfpebmajhhopeonhlcgidhclcccjcik
Facebook announced its new Skype-powered video calling, as expected, along with a new group text chat feature.
So, the social media war is getting exciting when Facebook + Skype vs Google Plus.
2 new things Facebook offers: 1. Group Chat 2. Facebook Video Call
"Video chat has been around for years now, but it's still not an everyday activity for most people," Su from Facebook said in his post. "Sometimes it's too difficult to set up, or the friends you want to talk to are on different services.
"For those of us who have been working on this, it's particularly exciting to bring video calling to over 750 million people," he said. "We're making this available in over 70 different languages, so friends can stay in touch all over the world."
In another Facebook first, group chatting is coming to the world's most popular social network.
"Multi-person chat," as Su called it in his post, has been one of Facebook's most requested features.
"Now when your friends can't figure out what movie to see, you can just add them to a chat and decide together," Su said. "To include more friends in your conversation, simply select Add Friends to Chat."
My 1st Facebook Video Call! I just went through the simple installation… and it worked! So far only 7 of my friend list installed this app, so I tried it with Jazz.
It went well! The quality is nothing different with Skype and no lagging. Sound is good!
Now, basically I can video call to everyone in my friend list – provided they have gone through the Facebook Video installation.
But no worries, few weeks to come, Facebook will make Video Call automatically available without installation.
Install Facebook Video and webcam with your Facebook friends now! How to do it?
Very simple steps:
1. Go to https://www.facebook.com/videocalling
2. Click Get Started.
3. Run through the simple installation
4. Get your 1st Facebook Video Call
That's it.
Have fun people! Oh yes I'm very exciting with all these social media…Google Plus, Facebook + Skype…
Now, doors of opportunities are widely opened…
p/s: Video call me to say Hi  :P
Welcome to this simple yet awesome blog.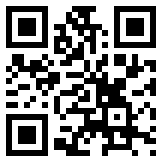 Cities I visited