Browsing articles in "City Talk"
In the spirit of ideas worth spreading, TED has created a program called TEDx. TEDx is a program of local, self-organized events that bring people together to share a TED-like experience.
Our event is called TEDxKL, where x = independently organized TED event. It will be held at Malaysia's capital – KL: Kuala Lumpur. At the TEDxKL event, TEDTalks video and live speakers will combine to spark deep discussion and connection in a small group.
TEDx KL, the 4th TEDx KL showcases top presenters of their respective field, passion sharing the needs for Malaysia and her people. TEDx KL is held on the 14 July 2012. The theme of the conference is "Interdependence"
When: 14 July 2012 (12:30pm to 7.30pm) 
Where: Temple of Fine Arts
How Much: Rm 100 online and RM 130 walk-in.
Watch this short video to know what is TEDx.
This year, TEDxKL features selected speakers from across the globe and in different fields to inspire you. 
Entrepreneur and TED Fellow: Derek founded CD Baby in 1998, which went on to become the largest seller of independent music online, generating $100mill in sales for 150,000 musicians. In 2008, Derek sold the company for $22mill, giving the proceeds to a charitable trust for music education.
Co-Founder of Biosense Technologies and TED Fellow: A TED 2012 Fellow, Myshkin is co-founder of Biosense Technologies, a medical device venture focusing on point-of-care non-invasive diagnostics. In the past, he has worked at McKinsey & Company as a business consultant and a researcher affiliated to MIT's Senseable City Lab.
Professor of Physics and Expert in Nanotechnology, Biomimetics & Tribology: A Professor of Physics from Austria, she is an expert in Nanotechnology, Biomimetics and Tribology. Unlike most of her peers, her approach to science is wide and holistic, bridging over to biology, the arts and the social sciences.
Artistic Director, Instant Café Theatre and CHAI: Jo is one of the grand dames of the local performing arts scene. She has played the roles of writer, actor and director, sometimes all at the same time, in countless award-winning theatre productions.
Photographer, TIME Magazine & Asian Geographic: A largely self-taught photographer, Zann began her first serious foray into photojournalism after the tsunami in January 2005. She has since covered humanitarian and socio-political issues in restricted areas.
Sun Bear Conservationist: Known as the Sun Bear Man in some circles, Siew Te is in the midst of setting up the Bornean Sun Bear Conservation Centre (BSBCC) in Sabah. The project aims to save the oft-overlooked animals through research, education, rehabilitation and habitat conservation.
News researcher at The Malaysian Insider. Founder of Unscientific Malaysia: Zurairi is the founder of Unscientific Malaysia, a Malaysian community that aims to gather as many rationalists, humanists, freethinkers and secularists to advocate science, scepticism and free thought.
Architect, smallprojects: Drawing from ten years of experience at a firm in Kuala Lumpur, Kevin left corporate practice to reclaim old dreams and established smallprojects in 2002. He has since lectured internationally and has conducted critiques and workshops at universities in Asia and Oceania.
Singer, song writer: Michelle Lee, or more popularly known to her fans as Froya, is a singer with a repertoire that one can only describes as eclectic. Covering a range of genres from folk and electronica to pop, this talented lass discovered her calling out of a simple songwriting venture that turned into a career.
Comedian:  Starting from his maiden standup comedy performance at The Actor's Studio in 2006, Kavin has now become a familiar face at various underground comedy shows and open mic sessions. His brand of humour is an eclectic mix of slapstick, edginess and political incorrectness. He recently founded Young Comedians Of Malaysia (YCOM).
Co-founder of Sinar Project: Khairil leads a team of dedicated developers at the non-profit and non-partisan Sinar Project, which uses open source technology and ideas to track and measure corruption.
#####################
REGISTER NOW AT HERE - https://www.flickevents.com/tedxkl-2012
FOR MORE INFO – CLICK HERE - http://tedxkl.com?lrRef=3550B
Source: CNN Money 
The Donald won't be moving into 1600 Pennsylvania Avenue. But he is taking over an historic building four blocks away.
The Trump Organization has been named the preferred team to redevelop the Old Post Office building and annex located at 1100 Pennsylvania Avenue by the the General Services Administration. The Trump Organization has committed to investing $200 million towards the renovation.
Donald Trump, the billionaire real estate magnate and television star who flirted to run for President last year before declining to enter the race, has proposed turning the building into a luxury hotel with more than 250 rooms, along with world renowned restaurants, a spa, and conference facilities.
Current tenants of the building include the Advisory Council on Historic Preservation, the National Endowment for the Arts and the National Endowment for the Humanities. They'll all be relocated while negotiations are held on redeveloping the building in a way that maintains the historic features of the 19th century building and maximizes future revenues to the federal government.
"The Trump Organization plan will preserve the historic nature of the building and improve the vitality of Pennsylvania Avenue," said Robert Peck, GSA's commissioner of the Public Buildings Service "This redevelopment represents good business sense on behalf of the American taxpayer, the Federal Government and the District of Columbia."
Assuming negotiations between Trump and GSA are successful, he will get a chance to start redeveloping the building starting in 2014. It is expected to to open as a hotel in 2016.
One preference I put in Global UGRAD Program application was to study at urban area.  This is because I simply love to see city planning and learn how the quality of a city affects standard of living.
When I first got to know I'm placed in Marymount University at Arlington, Virginia; I was like… where the hell is this?
But after few weeks staying here, I feel so grateful to be here.
Yes, Arlington was voted as the no. 2 best city in America by Bloomberg Businessweek.
It is not hard to understand why.
It is a well-planned city at Washington Metropolitan Area with efficient public transportation.
Of course, Washington DC is not New York City but your weekend can never be boring here.
It is so close to the nation's capital in a way you just have to walk across the Key Bridge from Rosslyn Metro station (Arlington) to reach M Street, Georgetown.
Malaysian at Georgetown yo.
I believe they are many Malaysians at Georgetown area too.
For example, the daughter of Malaysia's Prime Minister had just graduated from Georgetown University – a very prestigious and oldest Catholic University in the US.
Georgetown is a high-class, thriving business neighborhood located at Northwest quadrant of Washington DC.
Mostly people refer Georgetown to M Street – a major street at downtown with a lot of upscale shopping and fine dining restaurants along its cobblestone street.
It's just like the "Orchard Road" or "Jalan Bukit Bintang" of DC.
Upscale shopping? You name it you find it.
Distance away it's the Georgetown Waterfront Park along Potamac River where you can enjoy the sea breeze.
 And there is a place you must stop by at M Street – the famous Georgetown Cupcakes.
Georgetown Cupcakes was opened by sisters Katherine Kallinis and Sophie LaMontagne at 2008. Katherine was actually a graduate from Marymount University.
If you go after 8pm, it's gonna be a long line. So, it's advisable to go there as early as possible.
See, how excited Austin, Joey, Vincent were to choose the cupcakes they like!
By just selling cupcakes, they made it to the Oprah Winfrey Show.
Their book is going to publish on November 8. Besides, their successful story of running this small business was filmed at a reality 6 parts series titled "DC Cupcakes".
Georgetown Cupcake offers 18 flavors daily including multiple varieties of chocolate, vanilla and red velvet that are available each day.
The cupcakes are baked throughout the day at the shop and specially-sourced ingredients such as cocoa from France and vanilla from Madagascar are used.
It costs $2.75 each – erm… it's acceptable for this yummy cupcake. I've tried more expensive cupcakes but they are not as delicious as this.
The lovely red velvet cupcake – the top seller among all flavors.
Guess how many cupcakes they sell daily?
5,000.
Yes, 5,000.
The cupcakes are packed in a gift box and a Gucci-like paper shopping bag. From far, you would think someone is holding some expensive shopping bags.
What a good packaging, huh?
I have tried a number of different cupcakes at US. But so far this is the best I have ever tasted.
Appreciation from the crew of Air Force One… erm… wait a minute… does this mean President Obama tasted it as well?
Welcome to this simple yet awesome blog.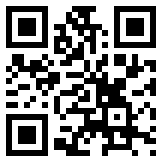 Cities I visited