Browsing articles in "Outdoor Activities"
Party rock in the house tonight…everybody just have a good time… And we gonna make you lose your mind…We just wanna see you…Shake that…
Everyday I'm Shuffle-ling Cycle-ling! 
It's been 4 years since I left high school, during then I used to cycle 10 – 20km with scout buddies to cut bamboo.
Outdoor activities are my favorite… staying at home too long ain't cup of my tea!
So, this time, 4 of us decided to challenge physically on 44km cycling route crossing 3 states – Penang, Perak and Kedah.
Introducing the 4 cyclists:
Dalton the Pro Cyclist (On full gear, he cycled throughout Penisular Malaysia with his elder brother Kelvin in 15 days/ 150km per day)
Wei Jien the 37th Kerian Scout (He was wearing Krian Scout's shirt; to reminiscence the past glory of  strong stamina in bamboo cutting?)
Ilman the Petronas Scholar (Back from France for semester break, he joined us together as a team – not only he can speak good Mandarin, but even better teochew dirty words!)
And me. 4 of us are scouts and among us there're King Scout and also Karate Black Belt holders – maybe that's why why we love outdoor activities?
Our 44km cycling route – Started at Dalton's house @ Parit Buntar, Perak; then off to Air Puteh Waterfall @ Kedah; and back to Perak again passed through USM Engineering Campus @ Nibong Tebal, Penang.
Total travel time: 730am – 130pm
Total cycling time: 3 hours + 
Checklist: Minimum 1L water, some dry foods, cap, sunglasses, sunblock, cash, IC, sport shoes, appropriate attire (we should wear Full Gear. According to my aunt, cyclist not in full gear not allowed in KL)
After having roti canai and teh tarik as breakfast, we were set to go at 8.00am. Morning sun was just perfect.
Our 1st stop was Petronas Kiosk for Wei Jien to inflate tyre.
Then, we were hot to go!
Cycling is one of the most popular sports in the world and it's not hard to know why.
It needs a lot of persistence, determination, discipline and above all, some skills.
It's just like embarking on a life journey, it's not smooth all the time. At times, we stop at half way to repair before we can move again safely.
Dalton brought his small tyre pressure gauge, screw driver and carried out minor operation when it's needy!
Road sign! Left or right? Or let's take the road less traveled? 
We were heading to Serdang, Kedah direction.
It took us 22km to reach Air Puteh Waterfall, and we stopped many times along the way. I can't deny my stamina is not as good as before anymore : (
After 1.5 hour (behind schedule for 20 min), finally we were 2km away from Air Puteh Waterfall! We rested a while at a warung.
For those who are from big cities, I strongly suggest you to try this cycling route as you can see the real 'kampong' and different side of Malaysia.
At 9.40am, finally we reached Batu Hampar Waterfall @ Air Putih, Kedah! Ilman, Wei Jien and I were very tired but it's just the 1st part of the total journey!
So, let's get us dry and rejuvenate at the waterfall… not water flow!
Batu Hampar Waterfall @ Air Putih is nice. Compared to other waterfalls, it is relatively safer yet you can enjoy the lush greenery and soak into the invigorating mountain water.
We parked our bicycles nearby to ensure they're not out of sight.
Let's jump into the pool! If you really want to try this, make sure don't hit the stones! A leisure jump is ok, but not from the waterfall.
See, I was trying to do a Leisure Dive, but apparently it failed. LOL
Planking at the Waterfall! 
Did you watch Feng Yun? Heroes in the making? Haha
After having all the fun at waterfall, we were ready to cycle back home! Yes it's another 22km! I thought we rested quite enough and could cycle faster… I really thought so…
The road is so steep! We couldn't help but to walk for some distance. Ohhh the return journey was even more challenging and tiring – up and down on the hill! Luckily the sun was kind enough to us.
It took another 1.5 hour + to reach home, finally! Pain was everywhere!
But hey, you can actually learn a lot with cycling.
Dalton said:
"You have to paddle hard; at first it's very tiring but be persistent and consistent, you will get used to it"
This can actually apply in real life, isn't it?
We need to work extra hard to achieve a milestone. As we step out of comfort zone in the beginning, it's hard; but be persistent we can move into greater height.
Everyone loves to cycle downhill; but without all the pain and sweat cycling uphill, can we enjoy it? 
Giant bicycle sponsored by Giant (not the hypermarket Giant). With this you can buy 3 iPads 2! Dalton and his brother Kelvin "best friends" when they cycled throughout Penisular.  A road bike is really different from mountain bike when you cycle far on a tar road.
And this is… picture of the day!
Hahaha! Caption please?
Welcome to this simple yet awesome blog.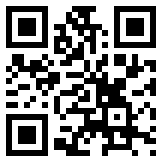 Cities I visited