Browsing articles from "May, 2011"
Malaysians are very blessed. We're fortunate to have almost everything including our beautiful islands!
Give your hands up if you love sun, sea, sand & sex ! Awww…who doesn't?
The invigorating sea breeze will just take our stress away!
Redang Island or Pulau Redang, is one of the top island comparable to Sipadan Island.
Some complained Redang is much polluted now due to uncontrolled development, I hope Malaysians can cherish its beauty and do something to preserve our treasure.
At least, exactly 2 years ago in May 2009 when I visited Redang… It was an island abound with marvelous marine fishes, sea turtles and coral reefs which makes it a great snorkeling and scuba-diving site.
Pulau Perhentian welcomes you with "crystal clear" water!
It just ain't the milky one under Penang Bridge. I was so touched seeing this!
Together with my matriculation friends, we went on a 3D2N 3-islands trip which included Pulau Perhentian, Lang Tengah and Redang.
Staying in Pulau Perhentian can cut accommodation cost at the same time enjoying the beauties of the other 2 islands.
And you will just feel secured throughout the trip… as in my case.. we were guided well by…
… "The King of 3 Islands" – Perhentian, Lang Tengah & Redang
This "tour guide" can jump into the middle of sea, and asked you to "jump" along…of course with life jacket la…to catch a glimpse of sea turtle!
And we did.
The sea was deep which we couldn't see the bottom and had to kick extra hard in the strong waves.
But the experience was just amazing! Imagine a huge sea turtle is like 1 – 2 meter from you!
"The King of 3 Islands" actually stopped the turtle from moving away by holding carefully its rear legs.
Another best part of the trip is — Snorkeling.
We had 10 snorkeling trips each lasting 15 – 30 minutes in Redang and Perhentian. (Didn't make it in Lang Tengah due to strong waves)
To me the best snorkeling trip was at Redang… where I actually 'met' the colorful Nemo and Small Sharks!
This is what happens snorkeling in a crystal clear sea. And this experience inspired me to take 'scuba diving' lesson in university later.
Having enough fun at Perhentian, we took a fast boat to Redang Island! South China Sea here we came!
Kang Xiang saying good bye to Pulau Perhentian (in the pic)
In about 20min time, we reached Redang! Look at the incredibly azure water!
This is what we call – Love at First sight.
Redang, of course, being more popular than Pulau Perhentian thanks to <夏日么么茶> (the famous movie featured Richie Ren at Redang), has more "resort & travel" feel.
You can easily come across with hot bikini girl walking past the "More More Tea Inn"
Redang, after all, is a very nice place for family as well as couples.
You don't have to be a romantic guy at Redang, it made you so.
But guess among these 3 islands – which has the nicest sand?
Yes, it's the little island called Lang Tengah.
You can leave your lovely footprints on the warm, tiny pristine sand.
Lang Tengah is located between Pulau Perhentian and Pulau Redang, and it's gonna be a "hot" tourism spot… like very soon!
Movie <夏日热悠悠> (to continue the success of 夏日么么茶 casted in Redang) is set to take place in Lang Tengah!
You can differentiate easily the sand from Lang Tengah and Pulau Perhentian.
On our fast boat back from Lang Tengah to Perhentian, something happened.
Eng Wei, Lai and the rest of us were shocked! 2-meter high waves were after us as the weather turned badly at South China Sea. Huru-Hara and Chaos!
And yes, our earth is full of wonders.
It's so beautiful and sun, sea, sand are natural charms…
Fish Leong's wedding at Boracay Island, Philippines was just perfect… romantico!
Perhaps, my wedding will be like this? Haha!
There's one Chinese phrase – "食色性也" – which means Foods, Lust, Sex are basic needs.
This is very true and stated clearly in Maslow Hierarchy of Needs. Hahhhh.
Talk about foods – I'm blessed to live in Penang which is a food heaven. You don't have to worry whether there's food to eat but make sure your stomach can fill them in.
Do you like Pizza? Not some ordinary Pizza but a special one!
This Wood Fired Pizza at Sin Kim San Coffee Shop along Macalister Road Penang – is simply delicious and mouth-watering!
You'll be greeted by a warm smile by Madam Lee & his husband – The Pizza Masters who've been keep improving the recipe to satisfy customer needs over the past 7 years. She is very friendly and speaks eloquently in good English – this business is just for pension purposes after retired from Intel.
10 different Pizzas for you to choose and the small size starts at RM 8.
This is the best part of it.
Madam Lee's husband skillfully baked the pizza and not even a single bit of it was burnt!
1 Pizza at a time and it takes 10 – 15min for a perfect Pizza – This is what we call as Quality Management!
Therefore a lot of customers pre-book it through calling or takeaway.
See, this golden crispy Hawaiian Pizza which I ordered!
It was pure delicious, thick and the crust was just nice! The texture was just right and soft enough inside! Best part still is the cheese which makes you crave for more!
It tasted not the same as the flavorful Pizza outside. Maybe this's the difference between wood fire Pizza and an oven baked one?
It's so far the best Pizza I tried in Georgetown and yes, a lot of tourists from Singapore and even Shanghai came all the way for it!
How to go there?

View Penang Sin Kim San Coffeeshop – Wood Fired Pizza in a larger map
What makes us different? – Robert Kiyosaki the Author of Rich Dad Poor Dad
A simple yet powerful question.
Do you want to live the life you want or a mediocre lifestyle?
If you want a desired lifestyle, you must know the rules.
Business schools don't really teach these knowledges.
And many people confuse of what exactly is income, expenditures, asset and liability (although they look simple)
This is why scenario of "no work – no pay, even work just enough to pay" happens.
Income and expenditures are easy to understand.
But not assets and liabilites.
Is your home an asset or liability? Yes and No.
Yes if it's located in good location and value appreciating, or u can get rental fee out of it.
No if you don't earn a penny from the home but paying your monthly income for it.
However too many middle-class spend their income in expenditures and liabilities like fancy "toys".
Rich thinking – work hard to acquire assets which pay for liabilities.
For example, you have $100,000 cash. A home costs $80,000 and generates $800 monthly rental for you. A new car costs $80,000 and doesn't generate any income to you. If you buy the $80,000 car in cash, that's it. You left $20,000 but the car wouldn't earn you any return.
However, if you use $80,000 to buy the house ($800 monthly rental income) and $20,000 for car down payment (monthly installment $500),  you actually gain $300. (Don't take interest rate of installment into consideration)
The amazing thing is when you finish the car installment, you'll enjoy a higher return of $800 per month.
This is a simple concept of why we must use income to buy asset which can pay off liabilities.
This is what Financial Freedom meant to me:
"When your monthly passive income is higher than your total monthly expenses & enough to achieve your desired living standard. You don't even have to work at all. Your money will do the work and assets will actually pay for ALL expenses and liabilities."
But of course, it is not easy.
1. How to get the $ to buy the asset?
2. Which asset is worth to buy?
So many still have to start from rat-race in the beginning, unless we have ideals like Mark Zuckerberg's or born with silver spoon.
But again, it's our choice. 10% or 90% as displayed above?
We choose it.
Welcome to this simple yet awesome blog.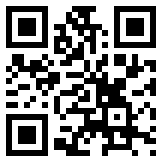 Cities I visited