Browsing articles from "July, 2011"
Hatyai – the 3rd largest city in Thailand, is famous for tuk-tuk, cheap bargains, nice foods, temples, good massage, prostitutes, tiger and ah gua shows.
Malaysians from northern region, if not all, are very familiar with it.
For good and wrong reasons, Hatyai is a bustling city which tourism is the largest source of income.
5 of us had some last minute decision for this 2D1N trip.
It took us 1.5 hour from Butterworth to Bukit Kayu Hitam custom (There're another 2 boarder crossings at Dannok, Sungai Kolok). We parked at the car park next to custom and paid RM 12 for 1 night parking fee.
 As we parked the car, a friendly Siamese approached and offered to drive us to Hatyai. RM 60 for 5 persons, good deal, on!
We turned out to book hotel, massage package, tiger show, Songkhla trip and return trip next day with his travel agency. The price is quite good as each of us had to pay less than 2,000 Thai Bath (RM 200).
Most importantly, the friendly Siamese can speak Malay, good attitude and on time!
Along the 45min journey from custom to Hatyai, you could see many election posters – one of them asking you not to vote at all! Their ideology: Candidates are just like monkey!
Sawadikap! Minc and Dai Lou this lovely couple took picture with Uncle McDonald!
Here goes our lunch! MCD Samurai burger (pork non-halal) I personally think it's just so so, Malaysian's version nicer! The pepper and chili source also not as good… and the nightmare is you have to pay for online at MCD! 60 Baht 1 hour, anyone?
Hatyai greeted us with a torrential downpour… that's why we just had MCD as lunch! The streets went alive again as the rain stopped.
The most unique part of this city is the copper wire… exactly like what I saw at Ho Chi Minh city. I wonder all South East Asia countries are the same except Malaysia and Singapore?
The famous Tuk-Tuk – taxi at Hatyai! You can go anywhere in the city area with 20 baht. So, where we went?
Shopping time! For girls, you will feel bad if you don't shop at Hatyai! Your RM 1 is worth more than RM 1 here!
We went to main bazaar (Pasar) for some cheap bargain. Seriously, a RM 50 handbag or shoes at Malaysia's shopping mall just cost 250 baht (RM 25) here! But don't expect very good quality.
The girls really had some serious shopping! What's better in life after a tiring journey… you can just lay down and enjoy the genuine Thai massage?
But take note when you're looking for massage… don't go for those providing "special services" unless you intend to. LOL
5 of us were in the same room and massaged by 5 different professional Thai girls for 1.5 hour. Pain but just nice!
Soon Lee once said:
" The best thing comes with pain. If there's no pain you will never appreciate it. Just like massage, more the pain, the better!"
Beau, Shien and Mic… the girls in pajamas look… just wake up?
After massage, we went back to our hotel, Lee Garden Plaza 33rd the top floor to enjoy dinner buffet.
Take all you can at 150 baht (RM 15). Can you find the same deal at any of Malaysia's hotel?
Tomyam was very nice but the rests were normal. But it wasn't too bad when you could enjoy the panoramic view of Hatyai night scene.
Supper time and this is my favorite – Mango Sticky Rice (Khao Niaow Ma Muang)
Fresh. Sweet. Delicious.
Life is about nice food!
The sun was cruel the next day! I took off my jacket directly after. Thai's timezone is 1 hour behind Malaysia, so we rested quite enough before checked out and embarked to Songkhla, 45 min away.
Say hi to Minc from Beijing, Shien from Korea and Beau from Japan. Some foreigners really thought so!
We went to different temples and fang sheng (released) birds out of good deeds. All these birds were bought from Bangkok pet shops.
Sleeping Buddha on the way to Kok Yo Island, Songkla.
Do you like Tomyam?
If yes, you must try it at this restaurant at Kok Yu Island, Songkla.
Unfortunately I did not record the name of restaurant, as I looked down on it at the first sight.  The welcome board at the entrance was dilapidated… it's a typical restaurant that you wouldn't feel there can be nice foods.
But the foods turned out to be the best ever Tomyam and Thai foods we ever had!
Many times better than Khun Thai at Butterworth and most importantly… cheap!
RM 120 was what we paid for this delicious meal!
Highly recommended by Minc, and it's true! A-Must-Try cocunut ice cream at Songkhla! It just few steps away from the Golden Mermaid Statue!
C'est la vie – I've a dream to eat all the good foods around the world! 
There's interesting story behind this Golden Mermaid at Songkhla beach.
Everyone was taking photo with it, so did we!
Party rock in the house tonight…everybody just have a good time… And we gonna make you lose your mind…We just wanna see you…Shake that…
Everyday I'm Shuffle-ling Cycle-ling! 
It's been 4 years since I left high school, during then I used to cycle 10 – 20km with scout buddies to cut bamboo.
Outdoor activities are my favorite… staying at home too long ain't cup of my tea!
So, this time, 4 of us decided to challenge physically on 44km cycling route crossing 3 states – Penang, Perak and Kedah.
Introducing the 4 cyclists:
Dalton the Pro Cyclist (On full gear, he cycled throughout Penisular Malaysia with his elder brother Kelvin in 15 days/ 150km per day)
Wei Jien the 37th Kerian Scout (He was wearing Krian Scout's shirt; to reminiscence the past glory of  strong stamina in bamboo cutting?)
Ilman the Petronas Scholar (Back from France for semester break, he joined us together as a team – not only he can speak good Mandarin, but even better teochew dirty words!)
And me. 4 of us are scouts and among us there're King Scout and also Karate Black Belt holders – maybe that's why why we love outdoor activities?
Our 44km cycling route – Started at Dalton's house @ Parit Buntar, Perak; then off to Air Puteh Waterfall @ Kedah; and back to Perak again passed through USM Engineering Campus @ Nibong Tebal, Penang.
Total travel time: 730am – 130pm
Total cycling time: 3 hours + 
Checklist: Minimum 1L water, some dry foods, cap, sunglasses, sunblock, cash, IC, sport shoes, appropriate attire (we should wear Full Gear. According to my aunt, cyclist not in full gear not allowed in KL)
After having roti canai and teh tarik as breakfast, we were set to go at 8.00am. Morning sun was just perfect.
Our 1st stop was Petronas Kiosk for Wei Jien to inflate tyre.
Then, we were hot to go!
Cycling is one of the most popular sports in the world and it's not hard to know why.
It needs a lot of persistence, determination, discipline and above all, some skills.
It's just like embarking on a life journey, it's not smooth all the time. At times, we stop at half way to repair before we can move again safely.
Dalton brought his small tyre pressure gauge, screw driver and carried out minor operation when it's needy!
Road sign! Left or right? Or let's take the road less traveled? 
We were heading to Serdang, Kedah direction.
It took us 22km to reach Air Puteh Waterfall, and we stopped many times along the way. I can't deny my stamina is not as good as before anymore : (
After 1.5 hour (behind schedule for 20 min), finally we were 2km away from Air Puteh Waterfall! We rested a while at a warung.
For those who are from big cities, I strongly suggest you to try this cycling route as you can see the real 'kampong' and different side of Malaysia.
At 9.40am, finally we reached Batu Hampar Waterfall @ Air Putih, Kedah! Ilman, Wei Jien and I were very tired but it's just the 1st part of the total journey!
So, let's get us dry and rejuvenate at the waterfall… not water flow!
Batu Hampar Waterfall @ Air Putih is nice. Compared to other waterfalls, it is relatively safer yet you can enjoy the lush greenery and soak into the invigorating mountain water.
We parked our bicycles nearby to ensure they're not out of sight.
Let's jump into the pool! If you really want to try this, make sure don't hit the stones! A leisure jump is ok, but not from the waterfall.
See, I was trying to do a Leisure Dive, but apparently it failed. LOL
Planking at the Waterfall! 
Did you watch Feng Yun? Heroes in the making? Haha
After having all the fun at waterfall, we were ready to cycle back home! Yes it's another 22km! I thought we rested quite enough and could cycle faster… I really thought so…
The road is so steep! We couldn't help but to walk for some distance. Ohhh the return journey was even more challenging and tiring – up and down on the hill! Luckily the sun was kind enough to us.
It took another 1.5 hour + to reach home, finally! Pain was everywhere!
But hey, you can actually learn a lot with cycling.
Dalton said:
"You have to paddle hard; at first it's very tiring but be persistent and consistent, you will get used to it"
This can actually apply in real life, isn't it?
We need to work extra hard to achieve a milestone. As we step out of comfort zone in the beginning, it's hard; but be persistent we can move into greater height.
Everyone loves to cycle downhill; but without all the pain and sweat cycling uphill, can we enjoy it? 
Giant bicycle sponsored by Giant (not the hypermarket Giant). With this you can buy 3 iPads 2! Dalton and his brother Kelvin "best friends" when they cycled throughout Penisular.  A road bike is really different from mountain bike when you cycle far on a tar road.
And this is… picture of the day!
Hahaha! Caption please?
Thanks to Tingyik Saw for introducing me this super cool stuff! He'll write more of the tricks and tips so I just do a simple preview here.
Yes, I'm a typical Gen-Y who spend most of the time online and Speeddial 2 definitely enhances my web browsing experience.
A simple Google Chrome is already enough? No, it's never enough!
Yes, this is how my Google Chrome browser (full screen mode) looks like – after running a very simple Speeddial 2 installation.
You can now arrange your browser in different tabs – social media, emails, news, entertainment, etc.
Most of us have many emails – working & personal – Speeddial 2 fits perfectly. All are within easy click.
You can arrange the news you want to read accordingly too. Besides, you can play with the background!
Another best part is your browser history is clearly tabulated.
There're many other good options and settings! Don't worry about favorite Speeddial makes everything simplified & easy!
So, what are you waiting for?
Install this now for your Google Chrome at https://chrome.google.com/webstore/detail/jpfpebmajhhopeonhlcgidhclcccjcik
Welcome to this simple yet awesome blog.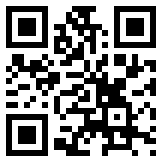 Cities I visited