Browsing articles from "September, 2011"
From http://mashable.com/2011/09/22/how-to-facebook-timeline/#27141Step-2 (Credited to Charlie White)
So we have heard how wonderful is the New Facebook Timeline – So, let's try it out before September 30!
I've just installed and love it very much.
Below are the few simple steps:
1. Go to https://developers.facebook.com/apps 
2.  Click "Create New App" 
3. Name your app – basically name it whatever you want 
4. After you've verified your account, you will reach this page – Click "Open Graph" 
5. You will see this screen – fill in anything you want 
6. On this screen, do nothing except click "Save Changes and Next" – Do the same thing over next few screens
7. You will be taken to this screen. Wait a few minutes, please be patient and go to your homepage. 
8. When you go to homepage after few minutes, you'll see this – BINGO! 
8. Welcome to the new Facebook! 
p/s: For my case, I receive a code to verify from my mobile. Just put your mobile number with country code.
Have fun!
In MACEE's (Malaysian American Commission on Educational Exchange) freezing cold board room, 18th floor of Menara Yayasan Tun Razak on December 14, 2010; Dr James Coffman, Executive Director of MACEE asked me in an interview:" What do you expect to learn when you're far away from home?"
I talked about learning to be truly independent, immersing in the beauty of different cultures, knowing myself better and above all, learning to appreciate Malaysia even more.
Being far away from home at the capital of United States, Washington D.C., I want to write down some thoughts towards Malaysia – a place I call home on this special day of September 16.
More often than not, we tend to take things for granted. We do not appreciate sometimes the simplest things in our lives that bring us so much pleasure. We do not seem to realize that we have so much more than a lot of people in the world.
And we have to admit, sometimes we take Malaysia for granted, too.
Located along the Strait of Malacca and Sabah, Sarawak across the South China Sea; Malaysia has been a center of trade as early as in year 1400. In a region which is relatively peaceful, we do not face any major natural disasters as well.
A bubbling, bustling melting pot of races and religions where Malays, Chinese, Indians, Iban, Kadazan and many other ethnic groups live together in harmony. We live in multiculturalism; we live in a dynamic society which itself is already an attraction.
Tourism Malaysia is doing a great job, at least in Middle East region! Friends from Saudi Arabia and Jordan told me:" You're from Malaysia! People from my country love to go there for honeymoon! I know Kuala Lumpur, Genting, Penang… they are beautiful!"
Wow… I did not know that Malaysia is so popular for honeymoon! =P
Malaysia is a gastronomical paradise –  a food heaven which visitors possibly will gain some weight after visiting.
From mamak stalls which open 24 hours serving the best Teh Tarik and Roti Canai in town to Penang Assam Laksa which ranked no. 7 by CNN as the most delicious food in the world, Malaysian welcomes the world through great foods.
Halal Arab cuisines, Chinese foods, Malay foods, Indian Curry, Thai Tomyam, Nyonya foods, Western foods – you name it, you find it.
We have some economic achievements and enjoy as a relatively middle income nation with unlimited potentials. We have some world class infrastructures like the Petronas Twin Towers which is still the tallest twin tower in the world; an economy which is ranked 21 out of 142 countries in the Global Competitiveness Report.
Most importantly, many Malaysians across all walks of life are impacting this world in a positive way – Tan Sri Tony Fernandes the CEO of Air Asia, which is the best budget airline in the world; Tan Sri Dr Zeti Akhtar Aziz who is one of the best central bankers and most powerful women; not to mention hundreds of thousands Malaysians who are staying overseas and play a major role in business, politics and community. For example, Pua Khein-Seng who invented USB Drive and CEO of multi-billion electronic company in Taiwan.
The list can go on and on.
But we as Malaysians also know, amidst a time of promising opportunities and future; this nation is at a crossroad.
We are in the middle income trap, there are many problems and it is just 9 years from 2020 – a year which we set ourselves to be a fully fledged developed nation.
The abolishment of Internal Security Act (ISA) announced yesterday is a giant leap towards a brighter tomorrow. But still more efforts need to be done. Every Malaysian regardless of backgrounds should play an important role to build a better nation and the time to do it is now.
Today, I have 5 wishes.
Some of the wishes might seem to be unrealistic to you but if we dare not even  dream, then it will never, ever come true.
1. Hey politics, enough is enough. Get the jobs done and all of us shall move forward together!
I believe many Malaysian are non-partisan who support good policy and effective administration. What we want is really simple.
 We want to see a better public transport so we do not have to trap in the heavy jam everyday; we want to have a lower housing price which every citizen can afford; we want to have increasing salary to cope with inflation; we want to have a safe neighborhood; we want to see our public universities, at least 1 or 2 to be in QS World Universities Ranking Top 100.
Get politics out of education and business, then many things will be fine.
2. Less bureaucracy and be more competent.
Government agencies have improved tremendously to be effective and efficient over the past few years, for instance Malaysians now we can get our passport done in less than 2 hours.
However, there are still rooms for improvement.
We know how the problem is like – it is cost ineffective and wasting time.
3.  Stop complaining and start working. 
Some of us complain a lot in the coffee shop or social media.
But complaints but no action do not bring any change.
Roll up our sleeve and get the job done is the whole point. Be a change maker. Be the change you want to see in this world.
4. Be a truly 1 Malaysia. 
I support the ideal of 1 Malaysia. But whether 1 Malaysia is as a rhetoric or has come true remains as a hot debate topic.
But we Malaysians know, the true 1 Malaysia spirit pervades in the air across the streets from Perlis to  Sabah.
We have good friends from different races and there is no problem at all.
It's real 1 Malaysia in KMPP (Penang Matriculation College) where each of us mixed so well and had real fun.
Malay, Indian and Chinese performed together in Chinese New Year. Good job Poven the dancer and Syazni the master of ceremony!
Brother Hatim Dziauddin represented University Malaya Medical School Islamic Society  passing fund raised for King Scout Beh Kuan Kyn. We did not know each other and he got the fundraising news from Facebook. Upon raising the fund, he came all the way from Kuala Lumpur to Penang to pass the fund.
This is real 1 Malaysia. We must cherish it.
5. Be a proud Malaysian. 
The short film – "Undilah" is really interesting and strikes right to the point. If you have not watched it, please do!
Yes, Malaysia has some problems to be solved. But which country is not?
On this meaningful day of September 16, we shall live up to the true spirit of Malaysian.
Respect and embrace the differences. Let us work hard together for a better tomorrow!
Be a proud Malaysian.
Let us cherish and appreciate this beautiful land which is our home – and the beauty shall last forever to many generations to come.
Selamat Menyambut Hari Malaysia
马来西亚日快乐
Happy Malaysia Day
As Apple announced iCloud as the new way to store and access our content – We knew that cloud-based system is going to change the way we live, sooner or later. Bulky hard disk might just go into history like how USB thumb drive replaced Floppy Disk.
Dropbox, the online sharing folder system is just one of the good examples.
In campus, students print a lot for assignments and research papers.
WEPA Cloud Printing at Marymount University is something very student-friendly and documents can be uploaded anytime and be printed out from the WEPA kiosks which are located at library and dorms.
I believe this cloud printing is quite common in US especially workplaces and colleges. Here's how it works:
WEPA Kiosk is a touch screen machine which prints documents uploaded through internet.
If your college has a WEPA service, you can just log into https://www.wepanow.com/ and sign up a student account.
For Marymount University, it's free to print black & white documents and 50 pages maximum per printing!
Upload your document to the website and it will be stored in the cloud system.
I just uploaded International Finance homework and ready to print it at WEPA Kiosk in Gerard Hall, where I stay.
Sign in with your Marymount Student Email & Password to access into the account.
Select documents you want to print and click WEPA Account… and here you go!
Assignment is ready!
The purpose I'm writing is quite a number of students in Marymount do not know we can actually upload at laptop and print it for free!
If you're a Marymount student, printing is all free at least for now! But… do save papers! = )
p/s: Wilson does print a lot of papers especially for his International Finance class. He needs to complete 2 new chapters of homework every week before the class. 
Welcome to this simple yet awesome blog.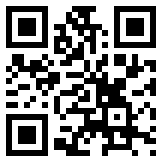 Cities I visited