Browsing articles from "February, 2012"
Source: CNN Money 
The Donald won't be moving into 1600 Pennsylvania Avenue. But he is taking over an historic building four blocks away.
The Trump Organization has been named the preferred team to redevelop the Old Post Office building and annex located at 1100 Pennsylvania Avenue by the the General Services Administration. The Trump Organization has committed to investing $200 million towards the renovation.
Donald Trump, the billionaire real estate magnate and television star who flirted to run for President last year before declining to enter the race, has proposed turning the building into a luxury hotel with more than 250 rooms, along with world renowned restaurants, a spa, and conference facilities.
Current tenants of the building include the Advisory Council on Historic Preservation, the National Endowment for the Arts and the National Endowment for the Humanities. They'll all be relocated while negotiations are held on redeveloping the building in a way that maintains the historic features of the 19th century building and maximizes future revenues to the federal government.
"The Trump Organization plan will preserve the historic nature of the building and improve the vitality of Pennsylvania Avenue," said Robert Peck, GSA's commissioner of the Public Buildings Service "This redevelopment represents good business sense on behalf of the American taxpayer, the Federal Government and the District of Columbia."
Assuming negotiations between Trump and GSA are successful, he will get a chance to start redeveloping the building starting in 2014. It is expected to to open as a hotel in 2016.
Be Thankful
Be thankful that you don't already have everything you desire,
If you did, what would there be to look forward to?
Be thankful when you don't know something
For it gives you the opportunity to learn.
Be thankful for the difficult times.
During those times you grow.
Be thankful for your limitations
Because they give you opportunities for improvement.
Be thankful for each new challenge
Because it will build your strength and character.
Be thankful for your mistakes
They will teach you valuable lessons.
Be thankful when you're tired and weary
Because it means you've made a difference.
It is easy to be thankful for the good things.
A life of rich fulfillment comes to those who are
also thankful for the setbacks.
GRATITUDE can turn a negative into a positive.
Find a way to be thankful for your troubles
and they can become your blessings.
~ Author Unknown ~
UPDATED POST February 22, 2012
CEO of TalentCorpMsia reading our memorandum
Wake Up Call Malaysia Team presents the memo to the CEO of Talent Corp, Mr. Johan Merican, on this magical worldwide day of action 21.2.12! This is a memo comprises the causes of brain drain, constructive recommendations, policy changes, etc., documented from over 500 voices abroad! Talent Corp finds it insightful to them, and we have got their encouragement to carry this on and to even a greater height!
—————————————————————————————————————–
Have you seen Wake Up Call Malaysia posters lately on your news feed and wonder what it has to do with you?
Yes, Wake Up Call Malaysia is fighting brain drain issue but what tangible impact it can really bring? Will our voice be heard?
I'm not surprised if these questions come across in your mind. We should ask these questions and make sure our action is effective and worthwhile.
Let me tell you why you should be part of this Wake Up Call Malaysia movement.
The first step toward change is awareness.
Change starts when someone sees the next step.
Today on 21.2.12,  40,000 people has  decided to send a #wakeupcall message to the world!
Never believe that a few caring people can't change the world. Your simple message to the authorities and public can definitely makes a difference.
——————————————————–
So, what actually is this Wake Up Call movement?
The Wake Up Call is a peaceful, global action for positive change that will take place on the 21st of February 2012 (21.2.12). It will seek to create simultaneous action in over 120 countries under the same message: this is a Wake Up Call. 
Back in Malaysia – our Wake Up Call is to battle Brain Drain.
Brain Drain touches upon the core of Malaysia's aspiration to become a high-income nation. Human capital is the bedrock of the high-income economy. For Malaysia to stand success in its journey to high income, we will need to develop, attract and retain talent.
However, our talents seem to be leaving. A recent report by World Bank showed that 2 out of 10 Malaysian graduates will leave our country. If this scenario prolongs, it will be very hard for Malaysia to achieve its vision 2020.
Therefore, Wake Up Call Malaysia aims to help the related government authorities like Talent Corp, Public Service Department and PEMANDU to resolve this problem.
We aim to survey 1,000 Malaysian diaspora and scholars abroad to find out the root of the problem and get their input on how Malaysia can turn brain drain to our favor. We will then compile our findings along with constructive recommendations and present it to related government officials on the day 21.2.12 all by the collective power of youth.
————————————————
SO, WHAT CAN I DO NOW?
Have you ever joined a campaign where thousands of youths send the same message to the same person on the same day?
We are going to launch a humongous tweet campaign to the CEO of Talent Corporation Malaysia – Johan Mahmood Merican on 21.2.12. to urge him to look into our memorandum. This will be a solid solution-based memorandum as a result of our two-week survey http://wakeupcallmalaysia.com/survey/ and interview with experts in this area on how to address Malaysia's brain drain issue.
Imagine a thousand of us, flooding his twitter account, with the same message, on the same day. It may be easy to ignore a singular petition that might have thousands of signatures, it is much more difficult to ignore 1,000 tweets arriving at your twitter account at the same time that is made public. Behold the power of the youth. 
TWEET this message:
@TalentCorpMsia We, the Malaysian youths, care about the brain drain in our country and demand you to peruse the report prepared by us.
Please follow the Talent Corp Malaysia twitter user for this moment. https://twitter.com/#!/TalentCorpMsia
The report will be made downloadable after Feb 21, 2012. More information about Wake Up Call movement can be found at www.wakeupcallmalaysia.com
Wake them up, Malaysians!
Welcome to this simple yet awesome blog.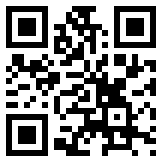 Cities I visited