Browsing articles from "November, 2012"
All great things start with an idea, ours starts with the idea that nothing is impossible. TEDxYouth@KL is back again, this time bigger and bolder, to celebrate the impossible ones, the ones who believe that anything is achievable, the ones who believe that mountains are movable.
Date: November 17, 2012
Venue: Auditorium Tun Dr. Siti Hasmah, Level 10, Menara SSM @ KL Sentral
You will have the chance to meet speakers below:-
Sze Ning, Documentary Photographer
Sze Ning is no stranger to the plight of marginalised communities, especially the indigenous peoples of Malaysia. Unlike her peers however, she has done more than simply raise awareness through social media. Together with her friends Mike Tee and Devan Singaram, she co-founded Elevyn, an online retailer that enables artisans from the aforementioned communities to sell their products to a global market, thus increasing their incomes and subsequently their standard of living.
Ninie Ahmad, Yoga Instructor
Heavily influenced by daily Ashtanga practice and also certified in teaching Preconception, Prenatal & Postnatal Yoga, Ninie is often considered a breath of fresh air in an industry dominated by saffron-wearing instructors. Her small figure belies her immense experience and her very public journey of sharing her love for yoga has been an inspiration to health and fitness enthusiasts in Asia.
Despite her many appearances in the spotlight, Ninie is most comfortable in the sanctuary of her own yoga studio- Upward at Saujana Resort, Subang.
Alex Au-Yong, The Xtramiler
Alex Au-Yong is an avid ultra marathon runner and uses his gift to raise awareness and give back to the community. He launched a community campaign called The XtraMile Day last year to encourage community development. The campaign raised RM111,000 in donations for the StART Society for underprivileged children. The XtraMile Day also saw the Rotaract Club, 100 volunteers and 400 runners run in relay style to accompany Alex to finish a 100km run in 17 hours from Putrajaya to StArt Society in PJ.
In Jan 2013, he plans to run another 100km to collect pledges to build homes for orang asli in collaboration with EPIC Homes.
Lou Yeoh, Director of FrogAsia
Lou Yeoh believes that education goes beyond what lies in textbooks. Her active involvement in co-curricular activities during her secondary school heydays has embedded in her a yearning for learning, a trait she hopes to inculcate in today's bright young minds. She believes passionately in learning beyond boundaries and aims to help spark fresh perspectives on what education really means. She champions equal access to technology for all as a means to bring about a positive wave of change in the education arena, and to inspire and equip the next generation, via FrogAsia, an exciting new start-up that is set to transform the way teaching and learning takes place in Malaysia.
Liew Suet Li, Teach For Malaysia Fellow
Concerned with the state of education in the country, Suet Li gave up aspirations of becoming an investment banker or consultant to join the Teach For Malaysia programme.
She has not looked back ever since as she hopes to make a difference in the lives of her students, who mostly hail from low-income households and whose English language proficiency are years behind their grade level. Suet Li currently teaches English, Physical Education and Art in a rural secondary school in Negeri Sembilan.
Lim Cheng Soon, Tech Entrepreneur
Lim Cheng Soon is an entrepreneur, designer, and web developer. He is also the founder and curator of Hacker Monthly — print magazine of Hacker News and one of the most prominent magazine among programmers worldwide.
Su-Zen Low, Co-founder of CultureRun
Su-Zen is the Co-founder of community learning platform CultureRun. She believes that everyone has skills, passion and knowledge worth sharing. Together with sister Suwen, they founded CultureRun based on a desire to reawaken learning as a curiousity centered and lifelong pursuit. She is a strong supporter of community development and ideas that move people. Alongside a team of young professionals, she organized 'CultureRun's Big Idea', a free event in conjunction with Kuala Lumpur's 4th Global Entrepreneurship week that inspired participants to dream big, share and build upon their ideas liberally.
Bosilika An, Co-Founder of The BASH
Bosilika An has established herself as a philanthropist, social entrepreneur, and international role model at the tender age of 18. Driven by her mission of "Teens Helping Teens," she first cut her teeth in the world of philanthropy with The BASH 2009, a star-studded charity event that benefitted local children's hospitals. Since then, the BASH has focused its efforts on international education, women and girl's empowerment, as well as sustainable programmes in schools in developing nations.
A descendant of the former Vietnamese Royal Family, Bosilika was born in San Francisco and now lives in Los Angeles.
David Lai, Mentalist
David Lai's age belies his experience and mastery of the mentalism – a subdivision of magic that employs manipulation of the mind. His mind-boggling feats have drawn him fans the likes of former Malaysian Prime Minister Tun Dr Mahathir and AirAsia Group CEO Tony Fernandes; perform for such clients as Mercedes Benz, Nokia, Apple, Maxis and Hyundai; as well as being invited to shows in Cairo, Dubai, Jordan, Amsterdam, Beirut and across Asia.
The Impatient Sisters, Band
The Impatient Sisters, as the name implies, are a trio of siblings who burst into prominence with the release of hit singles 'Comet and Stars' and 'The Mermaid Song'. Since then, their unique brand of soul and folk-pop music has seen them displaying their musical chops to appreciative audiences at various open mic sessions, concerts and festivals.
Dr Jason Leong, Stand-Up Comedian
Jason used to treat broken bones as a doctor but now spends most of his time tickling funny bones instead as a stand-up comedian. Spurred on by the good response from the audience after his initial performance at Timeout KL's Comedy Thursday, he plans to extend his 15 minutes of fame into a fulltime career. Jason is a member of comic troupes Comedy Kao Kao and Goodflers, where he regularly unleashes his unique brand of satire and political incorrectness upon the unsuspecting public.
Ticket is RM 45 per person
Register now while it lasts - http://www.tedxyouthkl.com/register/
Welcome to this simple yet awesome blog.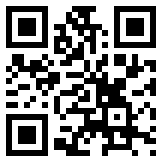 Cities I visited