Hatyai – the 3rd largest city in Thailand, is famous for tuk-tuk, cheap bargains, nice foods, temples, good massage, prostitutes, tiger and ah gua shows.
Malaysians from northern region, if not all, are very familiar with it.
For good and wrong reasons, Hatyai is a bustling city which tourism is the largest source of income.
5 of us had some last minute decision for this 2D1N trip.
It took us 1.5 hour from Butterworth to Bukit Kayu Hitam custom (There're another 2 boarder crossings at Dannok, Sungai Kolok). We parked at the car park next to custom and paid RM 12 for 1 night parking fee.
 As we parked the car, a friendly Siamese approached and offered to drive us to Hatyai. RM 60 for 5 persons, good deal, on!
We turned out to book hotel, massage package, tiger show, Songkhla trip and return trip next day with his travel agency. The price is quite good as each of us had to pay less than 2,000 Thai Bath (RM 200).
Most importantly, the friendly Siamese can speak Malay, good attitude and on time!
Along the 45min journey from custom to Hatyai, you could see many election posters – one of them asking you not to vote at all! Their ideology: Candidates are just like monkey!
Sawadikap! Minc and Dai Lou this lovely couple took picture with Uncle McDonald!
Here goes our lunch! MCD Samurai burger (pork non-halal) I personally think it's just so so, Malaysian's version nicer! The pepper and chili source also not as good… and the nightmare is you have to pay for online at MCD! 60 Baht 1 hour, anyone?
Hatyai greeted us with a torrential downpour… that's why we just had MCD as lunch! The streets went alive again as the rain stopped.
The most unique part of this city is the copper wire… exactly like what I saw at Ho Chi Minh city. I wonder all South East Asia countries are the same except Malaysia and Singapore?
The famous Tuk-Tuk – taxi at Hatyai! You can go anywhere in the city area with 20 baht. So, where we went?
Shopping time! For girls, you will feel bad if you don't shop at Hatyai! Your RM 1 is worth more than RM 1 here!
We went to main bazaar (Pasar) for some cheap bargain. Seriously, a RM 50 handbag or shoes at Malaysia's shopping mall just cost 250 baht (RM 25) here! But don't expect very good quality.
The girls really had some serious shopping! What's better in life after a tiring journey… you can just lay down and enjoy the genuine Thai massage?
But take note when you're looking for massage… don't go for those providing "special services" unless you intend to. LOL
5 of us were in the same room and massaged by 5 different professional Thai girls for 1.5 hour. Pain but just nice!
Soon Lee once said:
" The best thing comes with pain. If there's no pain you will never appreciate it. Just like massage, more the pain, the better!"
Beau, Shien and Mic… the girls in pajamas look… just wake up?
After massage, we went back to our hotel, Lee Garden Plaza 33rd the top floor to enjoy dinner buffet.
Take all you can at 150 baht (RM 15). Can you find the same deal at any of Malaysia's hotel?
Tomyam was very nice but the rests were normal. But it wasn't too bad when you could enjoy the panoramic view of Hatyai night scene.
Supper time and this is my favorite – Mango Sticky Rice (Khao Niaow Ma Muang)
Fresh. Sweet. Delicious.
Life is about nice food!
The sun was cruel the next day! I took off my jacket directly after. Thai's timezone is 1 hour behind Malaysia, so we rested quite enough before checked out and embarked to Songkhla, 45 min away.
Say hi to Minc from Beijing, Shien from Korea and Beau from Japan. Some foreigners really thought so!
We went to different temples and fang sheng (released) birds out of good deeds. All these birds were bought from Bangkok pet shops.
Sleeping Buddha on the way to Kok Yo Island, Songkla.
Do you like Tomyam?
If yes, you must try it at this restaurant at Kok Yu Island, Songkla.
Unfortunately I did not record the name of restaurant, as I looked down on it at the first sight.  The welcome board at the entrance was dilapidated… it's a typical restaurant that you wouldn't feel there can be nice foods.
But the foods turned out to be the best ever Tomyam and Thai foods we ever had!
Many times better than Khun Thai at Butterworth and most importantly… cheap!
RM 120 was what we paid for this delicious meal!
Highly recommended by Minc, and it's true! A-Must-Try cocunut ice cream at Songkhla! It just few steps away from the Golden Mermaid Statue!
C'est la vie – I've a dream to eat all the good foods around the world! 
There's interesting story behind this Golden Mermaid at Songkhla beach.
Everyone was taking photo with it, so did we!
Welcome to this simple yet awesome blog.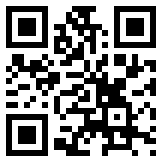 Cities I visited