As Apple announced iCloud as the new way to store and access our content – We knew that cloud-based system is going to change the way we live, sooner or later. Bulky hard disk might just go into history like how USB thumb drive replaced Floppy Disk.
Dropbox, the online sharing folder system is just one of the good examples.
In campus, students print a lot for assignments and research papers.
WEPA Cloud Printing at Marymount University is something very student-friendly and documents can be uploaded anytime and be printed out from the WEPA kiosks which are located at library and dorms.
I believe this cloud printing is quite common in US especially workplaces and colleges. Here's how it works:
WEPA Kiosk is a touch screen machine which prints documents uploaded through internet.
If your college has a WEPA service, you can just log into https://www.wepanow.com/ and sign up a student account.
For Marymount University, it's free to print black & white documents and 50 pages maximum per printing!
Upload your document to the website and it will be stored in the cloud system.
I just uploaded International Finance homework and ready to print it at WEPA Kiosk in Gerard Hall, where I stay.
Sign in with your Marymount Student Email & Password to access into the account.
Select documents you want to print and click WEPA Account… and here you go!
Assignment is ready!
The purpose I'm writing is quite a number of students in Marymount do not know we can actually upload at laptop and print it for free!
If you're a Marymount student, printing is all free at least for now! But… do save papers! = )
p/s: Wilson does print a lot of papers especially for his International Finance class. He needs to complete 2 new chapters of homework every week before the class. 
Welcome to this simple yet awesome blog.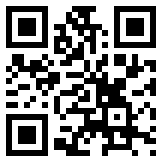 Cities I visited