From http://mashable.com/2011/09/22/how-to-facebook-timeline/#27141Step-2 (Credited to Charlie White)
So we have heard how wonderful is the New Facebook Timeline – So, let's try it out before September 30!
I've just installed and love it very much.
Below are the few simple steps:
1. Go to https://developers.facebook.com/apps 
2.  Click "Create New App" 
3. Name your app – basically name it whatever you want 
4. After you've verified your account, you will reach this page – Click "Open Graph" 
5. You will see this screen – fill in anything you want 
6. On this screen, do nothing except click "Save Changes and Next" – Do the same thing over next few screens
7. You will be taken to this screen. Wait a few minutes, please be patient and go to your homepage. 
8. When you go to homepage after few minutes, you'll see this – BINGO! 
8. Welcome to the new Facebook! 
p/s: For my case, I receive a code to verify from my mobile. Just put your mobile number with country code.
Have fun!
Welcome to this simple yet awesome blog.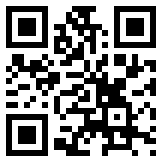 Cities I visited