Steve Jobs is dead. The Apple chairman and former CEO who changed this world into a better one passed away today.
We are going to miss him deeply.
He was just 56 years old.
I was reading an article from gizmodo  and I couldn't agree more.
Bill Gates may have put a computer on every office desk, but it was Steve Jobs who put one in every dorm room and bedroom and living room. And then, years later, he repeated the trick, putting one in every bag and every pocket, thanks to the iPad and iPhone. If you use a computer or smartphone today, it is either one he created, or an imitation of his genius.

He changed the way movies are made, the way music is sold, the way stories are told, the very way we interact with the world around us. He helped us work, and gave us new ways to play. He was a myth made man.
He made Apple the most valuable company in the world.
I just watched again  Steve Jobs 2005 Stanford Commencement Address and it truly inspired me. It is one of the best speeches ever.
I hope you can spend 14 minutes to watch this speech – and to remember him.
What Steve left behind can be found in this Stanford commencement speech.
"Your time is limited, so don't waste it living someone else's life. Don't be trapped by dogma — which is living with the results of other people's thinking. Don't let the noise of others' opinions drown out your own inner voice. And most important, have the courage to follow your heart and intuition. They somehow already know what you truly want to become. Everything else is secondary."
He truly reminds us that life is too short and we can do great things if we believe in ourselves.
Stay hungry, stay foolish.
"Remembering that you are going to die is the best way I know to avoid the trap of thinking you have something to lose," 
I respect him as a legendary business leader, an individual who inspired the world and made our life so much fun with all these Apple products.
Steve Jobs, you are the legend.  May you rest in peace.
iPhone 4S – iPhone For Steve
It's his last masterpiece and I am going to buy one to remember Steve Jobs – the legend.
1 Comment
Welcome to this simple yet awesome blog.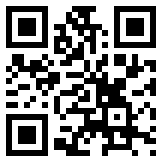 Cities I visited