This is gonna be my first ever post written on a bus.
After 2 hectic weeks with 4 exams, finally I can get a grasp of fresh air and getaway to New York City.
Outside, the beautiful sunset turns the sky into a glowing orange colored picture. It is spectacular.
I am taking Bolt Bus (bus version for Air Asia) and it costs me $40 ($27 + $13) for a round trip. The price is pretty cheap and if I were to buy It 2 weeks earlier it would cost even cheaper. It takes 4.5 hour to reach New York from Washington DC – the journey is just like travelling from Penang to Kuala Lumpur. The only difference is I enjoy the ride a lot as Bolt Bus provides free Wi-Fi and power plug.
"Death is life best invention" – posted by Heng How on his Facebook is my favorite status of the day. Steve Jobs left an indelible mark in the world of consumer electronics and at the same time putting me into lots of thoughts. Last time in year 2008, it was Uncle Choo's death which changed my perception towards "life".
"Life is only once, live without regret" is the principal I have been upholding strongly. Of course, as a human being, there are times I question about myself and uncertain of tomorrow. But life is a strange thing, life itself is already a miracle – what we need to do is make a wish and believe in it.
Recalling back the first day I entered university and all circumstances that took place subsequently, they did not just happen – it was all well plotted in an unconscious way. Everything happened to us was shaped by our belief and action. Most importantly, every dot counts and at the end of the day – all will be connected. Amazing, isn't? Hometown friends, new friends made at KMPP, USM, AIESEC, events that I took part all are interconnected in different ways.
I told myself on the first day stepping into USM:" Hey, I must go exchange to overseas at least for a semester to learn and see different things!" Now, I'm here at USA for Global Undergraduate Exchange Program. I think I am lucky and feel very grateful to be here.
It's been 6 weeks since I left Malaysia – and until now I have not met any other Malaysian here at my area. Yes there are many Malaysians at DC but we are yet to meet.
This experiment is totally something new to me but I find it to be challengingly fun.
I am meeting new people, learning different cultures and seeing the beautiful city every day. Besides, I am learning to know myself more – and keep asking what I really want to do in this life.
If you check my Facebook profile or blog introduction you might get some ideas. But I am still looking and still asking.
Sorry if you think it's too philosophical – it is just some thoughts on the journey to Big Apple.
Oct 7, 2011
Fall 
Welcome to this simple yet awesome blog.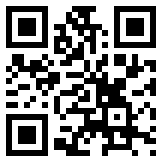 Cities I visited