One preference I put in Global UGRAD Program application was to study at urban area.  This is because I simply love to see city planning and learn how the quality of a city affects standard of living.
When I first got to know I'm placed in Marymount University at Arlington, Virginia; I was like… where the hell is this?
But after few weeks staying here, I feel so grateful to be here.
Yes, Arlington was voted as the no. 2 best city in America by Bloomberg Businessweek.
It is not hard to understand why.
It is a well-planned city at Washington Metropolitan Area with efficient public transportation.
Of course, Washington DC is not New York City but your weekend can never be boring here.
It is so close to the nation's capital in a way you just have to walk across the Key Bridge from Rosslyn Metro station (Arlington) to reach M Street, Georgetown.
Malaysian at Georgetown yo.
I believe they are many Malaysians at Georgetown area too.
For example, the daughter of Malaysia's Prime Minister had just graduated from Georgetown University – a very prestigious and oldest Catholic University in the US.
Georgetown is a high-class, thriving business neighborhood located at Northwest quadrant of Washington DC.
Mostly people refer Georgetown to M Street – a major street at downtown with a lot of upscale shopping and fine dining restaurants along its cobblestone street.
It's just like the "Orchard Road" or "Jalan Bukit Bintang" of DC.
Upscale shopping? You name it you find it.
Distance away it's the Georgetown Waterfront Park along Potamac River where you can enjoy the sea breeze.
 And there is a place you must stop by at M Street – the famous Georgetown Cupcakes.
Georgetown Cupcakes was opened by sisters Katherine Kallinis and Sophie LaMontagne at 2008. Katherine was actually a graduate from Marymount University.
If you go after 8pm, it's gonna be a long line. So, it's advisable to go there as early as possible.
See, how excited Austin, Joey, Vincent were to choose the cupcakes they like!
By just selling cupcakes, they made it to the Oprah Winfrey Show.
Their book is going to publish on November 8. Besides, their successful story of running this small business was filmed at a reality 6 parts series titled "DC Cupcakes".
Georgetown Cupcake offers 18 flavors daily including multiple varieties of chocolate, vanilla and red velvet that are available each day.
The cupcakes are baked throughout the day at the shop and specially-sourced ingredients such as cocoa from France and vanilla from Madagascar are used.
It costs $2.75 each – erm… it's acceptable for this yummy cupcake. I've tried more expensive cupcakes but they are not as delicious as this.
The lovely red velvet cupcake – the top seller among all flavors.
Guess how many cupcakes they sell daily?
5,000.
Yes, 5,000.
The cupcakes are packed in a gift box and a Gucci-like paper shopping bag. From far, you would think someone is holding some expensive shopping bags.
What a good packaging, huh?
I have tried a number of different cupcakes at US. But so far this is the best I have ever tasted.
Appreciation from the crew of Air Force One… erm… wait a minute… does this mean President Obama tasted it as well?
Welcome to this simple yet awesome blog.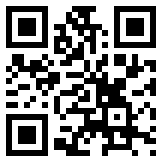 Cities I visited