Friday morning at Foggy Bottom Metro Station, Washington D.C.
Walking is my favorite habit in the U.S.
It's so powerful as you walk – you observe the surrounding, study the people and think critically. A ray of sunshine and a balmy breeze warm your heart with love. Life is full of possibilities.
I read a few great quotations about challenges today – and would like to share them with you.
"Life is a challenge, meet it! Life is a dream, realize it! Life is a game, play it! Life is Love, enjoy it." – Sri Sathya Sai Baba

"Although the world is full of suffering, it is also full of the overcoming of it." – Helen Keller

"To accomplish great things, we must not only dream but also act, not only plan, but also believe." – Anatole France
May you have enough happiness to make you sweet, enough trials to make you strong, enough sorrow to keep you human, and enough hope to bring you joy.
Welcome to this simple yet awesome blog.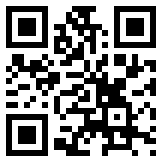 Cities I visited