There's one Chinese phrase – "食色性也" – which means Foods, Lust, Sex are basic needs.
This is very true and stated clearly in Maslow Hierarchy of Needs. Hahhhh.
Talk about foods – I'm blessed to live in Penang which is a food heaven. You don't have to worry whether there's food to eat but make sure your stomach can fill them in.
Do you like Pizza? Not some ordinary Pizza but a special one!
This Wood Fired Pizza at Sin Kim San Coffee Shop along Macalister Road Penang – is simply delicious and mouth-watering!
You'll be greeted by a warm smile by Madam Lee & his husband – The Pizza Masters who've been keep improving the recipe to satisfy customer needs over the past 7 years. She is very friendly and speaks eloquently in good English – this business is just for pension purposes after retired from Intel.
10 different Pizzas for you to choose and the small size starts at RM 8.
This is the best part of it.
Madam Lee's husband skillfully baked the pizza and not even a single bit of it was burnt!
1 Pizza at a time and it takes 10 – 15min for a perfect Pizza – This is what we call as Quality Management!
Therefore a lot of customers pre-book it through calling or takeaway.
See, this golden crispy Hawaiian Pizza which I ordered!
It was pure delicious, thick and the crust was just nice! The texture was just right and soft enough inside! Best part still is the cheese which makes you crave for more!
It tasted not the same as the flavorful Pizza outside. Maybe this's the difference between wood fire Pizza and an oven baked one?
It's so far the best Pizza I tried in Georgetown and yes, a lot of tourists from Singapore and even Shanghai came all the way for it!
How to go there?

View Penang Sin Kim San Coffeeshop – Wood Fired Pizza in a larger map
4 Comments
Welcome to this simple yet awesome blog.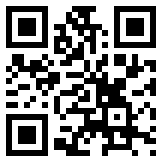 Cities I visited