About me
If you use words to define an individual – then there are plenty to describe me.
May baby, Gemini, first born, Gen – Y, Backpacker, blogger, business student, Malaysian, dancer, project director, AIESECer and many more.
But I believe words are not enough to explain us as a human being. Every moment we are making decision and it leads us to different outcome – and change takes place everyday.
I live with dreams and hopes.
As you can see the quotation on top of my blog "If you have a dream, give it a chance to happen" – I firmly believe life is about fulfilling dreams; big or small and it will make life a complete journey.
I want to be an entrepreneur who inspires and adds values to this society. We are here for some reasons.
If you believe it will happen and take actions, it will really happen.
Life is only once and I never  have a chance to live it twice. This website serves as a permanent space to record the journey.
I am Wilson Beh, welcome to my blog.
wilson521@gmail.com
Welcome to this simple yet awesome blog.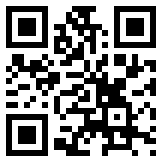 Cities I visited