*
*
Yes I'm a big fan of Robert Kiyosaki, the author of <Rich Dad Poor Dad>. His writing is always straight to the point and makes sense.
So are his quotes.
Everyone is talking about financial freedom, but the imperative question is, how to reach there?
Here are his top 10 quotations I read from his books, Facebook and website:
1. Never say you cannot afford something. That is a poor man's attitude. Ask HOW to afford it.

2. Find out where you are at, where you are going and build a plan to get there.

3. If you want to go somewhere, it is best to find someone who has already been there.

4. Education is cheap; experience is expensive.

5. When going into business don't just find great partners, BE a great partner.

6. When people are lame, they love to blame.

7. The hardest part of change is going through the unknown.

8. The only difference between a rich person and poor person is how they use their time.

9. Face your fears and doubts, and new worlds will open to you.

10. Your future is created by what you do today, not tomorrow.
Also, I believe knowing is not enough, we need ACTION.
So, Screw It, Let's Do It!
1st time to East Malaysia and it was a great 7-day journey! If you think that East Malaysia has not much thing to offer, then you have to read this post nicely =)
Traveled more than 750km during the trip… and it makes me feel like… oh natural is so wonderful! Malaysia is soooo blessed!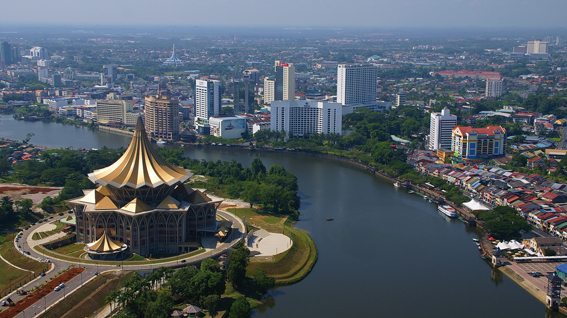 "People live on trees in Sarawak"? C' mon, see its modern city of Kuching! It's even more advanced than some cities in West Malaysia.
So, what you can do in Kuching – The Cat City without Cats (I don't see real cats there, that's good I don't like cat ) Haha
1. Visit to Sarawak Cultural Village + Damai Beach
It's the best way to learn about Sarawak in 3 hours. It's a real-life showcase of the Sarawak long houses and rich cultures.
Don't tell me you're Malay, Chinese, Indian first and Malaysian second; when there're more races like Iban, Bidayuh, Orang Ulu, Melanau just in Sarawak.
The Orang Ulu Longhouse.
Take a 5-min walk up to a resort at Damai Beach. The sea breeze is refreshing! Say Hi to South China Sea!
2. BBQ & Jungle Trekking at Bako National Park
Take a 15 min boat to Bako!
Beautiful natural wonders at Bako.
YMCA! It stands for… You Might Catch AIDS… Haha! HIV/AIDS awareness yo!
BBQ with bearded pig (山猪) at night! It just keep staring at the foods… At a point of time 5 bearded pigs gathered in front of our chalet! Oh goodness!
3. See Rafflesia, World's Largest Flower at Gunung Gading National Park
Good thing never come easy. You have to go through a lot of obstacles, sweat a lot and take the risk for not being able to catch the beautiful blooming moment.
We're just too lucky! Finally after 1 hour ascending Gunung Gading, we found it!
4. See Orang Utan eat Banana at Semenggoh Wildlife Centre (Orang Utan Rehabilitation)
This Orang Utan is called "Delima" – Delima got a 'child' called "Annuar". Given the name during the 1998 Anwar's Courtcase. Oh these Orang Utan are so smart wei!
A lot of foreign tourists from all around the world are here @ 9 am.
5. Taste Sarawak Laksa at Chong Choon Restaurant
Sarawak Laksa = Penang Curry Mee with prawns
This famous old-school kopitiam, just minutes walk away from Riverfront. Every morning it's so packed with customers craving for laksa…
But thanks to Bryan & Kim Travel Agency, I know there're some other nicer Laksa at Kuching… Google Golden Arch Laksa 
6. Drink a cup of  Teh C Peng
I don't know why 3 layers Teh in West Malaysia just can't be as good as the original one in Kuching.
7. Sampan trip to buy Sarawak famous Layer Cake
RM 0.50 per person for the boat trip and cross Sarawak River
Kek Lapis Dayang Salhah – The best of the best in Kuching!
You can try it for free… as much as you like 
It tastes better and very much more cheaper than the bakery shop!
8. Seafood dinner at Top Spot
Prime location in the city center. There're at least 6 seafood restaurants on top of this car park building… unique hor? Haha, good seafood and don't be surprised to see Malay friends having seafood here too!
Want to see the real 1 Malaysia? Come to East Malaysia!
9. Eat Kolok Mee + You Char Kui (油条) at EXPERT Food Court, 3 Miles – Recommended by Bryan and fully supported by me! (After eating)
A normal restaurant but the foods inside are just… awesome!
Sifu!
Varieties of You Char Kuey for you to choose! It's very crispy and not that oily. I like it!
Kolok Mee – The most famous food in Kuching! This shop boasts the nicest Kolok Mee in town… as written in MAS Travel Magazine. And yes I think it's aptly described 
10. Walk around Kuching main town area
Tua Pek Kong Temple
Sometimes when you walk, you can feel the charm of city even more.
Start walking from Riverfront… Visit the Chinese Museum (Must Visit), buy black pepper at Main Bazaar (Pick the right shop), walk around at Attap Street (Chinatown) and Little India!
Kuching, a peaceful modern town with lots of nice foods, natural wonders and… its warm and friendly people!
Why go travel so far to foreign country when East Malaysia has so much to offer?
The next time I'll be back to Kuching… I guess… will be Bryan & Kim's wedding in Hilton, Pullman or Four Points! Haha
At the mean time… checking out for AirAsia promotion!
How much was my flight ticket to Kuching ya……?
It's just RM 46! Like you so much Uncle Tony!
Special thanks: Kim & Bryan Travel Agency & a bunch of crazy people in the trip 
Malaysians are very blessed. We're fortunate to have almost everything including our beautiful islands!
Give your hands up if you love sun, sea, sand & sex ! Awww…who doesn't?
The invigorating sea breeze will just take our stress away!
Redang Island or Pulau Redang, is one of the top island comparable to Sipadan Island.
Some complained Redang is much polluted now due to uncontrolled development, I hope Malaysians can cherish its beauty and do something to preserve our treasure.
At least, exactly 2 years ago in May 2009 when I visited Redang… It was an island abound with marvelous marine fishes, sea turtles and coral reefs which makes it a great snorkeling and scuba-diving site.
Pulau Perhentian welcomes you with "crystal clear" water!
It just ain't the milky one under Penang Bridge. I was so touched seeing this!
Together with my matriculation friends, we went on a 3D2N 3-islands trip which included Pulau Perhentian, Lang Tengah and Redang.
Staying in Pulau Perhentian can cut accommodation cost at the same time enjoying the beauties of the other 2 islands.
And you will just feel secured throughout the trip… as in my case.. we were guided well by…
… "The King of 3 Islands" – Perhentian, Lang Tengah & Redang
This "tour guide" can jump into the middle of sea, and asked you to "jump" along…of course with life jacket la…to catch a glimpse of sea turtle!
And we did.
The sea was deep which we couldn't see the bottom and had to kick extra hard in the strong waves.
But the experience was just amazing! Imagine a huge sea turtle is like 1 – 2 meter from you!
"The King of 3 Islands" actually stopped the turtle from moving away by holding carefully its rear legs.
Another best part of the trip is — Snorkeling.
We had 10 snorkeling trips each lasting 15 – 30 minutes in Redang and Perhentian. (Didn't make it in Lang Tengah due to strong waves)
To me the best snorkeling trip was at Redang… where I actually 'met' the colorful Nemo and Small Sharks!
This is what happens snorkeling in a crystal clear sea. And this experience inspired me to take 'scuba diving' lesson in university later.
Having enough fun at Perhentian, we took a fast boat to Redang Island! South China Sea here we came!
Kang Xiang saying good bye to Pulau Perhentian (in the pic)
In about 20min time, we reached Redang! Look at the incredibly azure water!
This is what we call – Love at First sight.
Redang, of course, being more popular than Pulau Perhentian thanks to <夏日么么茶> (the famous movie featured Richie Ren at Redang), has more "resort & travel" feel.
You can easily come across with hot bikini girl walking past the "More More Tea Inn"
Redang, after all, is a very nice place for family as well as couples.
You don't have to be a romantic guy at Redang, it made you so.
But guess among these 3 islands – which has the nicest sand?
Yes, it's the little island called Lang Tengah.
You can leave your lovely footprints on the warm, tiny pristine sand.
Lang Tengah is located between Pulau Perhentian and Pulau Redang, and it's gonna be a "hot" tourism spot… like very soon!
Movie <夏日热悠悠> (to continue the success of 夏日么么茶 casted in Redang) is set to take place in Lang Tengah!
You can differentiate easily the sand from Lang Tengah and Pulau Perhentian.
On our fast boat back from Lang Tengah to Perhentian, something happened.
Eng Wei, Lai and the rest of us were shocked! 2-meter high waves were after us as the weather turned badly at South China Sea. Huru-Hara and Chaos!
And yes, our earth is full of wonders.
It's so beautiful and sun, sea, sand are natural charms…
Fish Leong's wedding at Boracay Island, Philippines was just perfect… romantico!
Perhaps, my wedding will be like this? Haha!
Welcome to this simple yet awesome blog.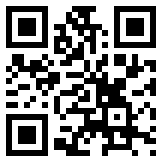 Cities I visited