Browsing articles tagged with " Facebook Video Call"
Facebook announced its new Skype-powered video calling, as expected, along with a new group text chat feature.
So, the social media war is getting exciting when Facebook + Skype vs Google Plus.
2 new things Facebook offers: 1. Group Chat 2. Facebook Video Call
"Video chat has been around for years now, but it's still not an everyday activity for most people," Su from Facebook said in his post. "Sometimes it's too difficult to set up, or the friends you want to talk to are on different services.
"For those of us who have been working on this, it's particularly exciting to bring video calling to over 750 million people," he said. "We're making this available in over 70 different languages, so friends can stay in touch all over the world."
In another Facebook first, group chatting is coming to the world's most popular social network.
"Multi-person chat," as Su called it in his post, has been one of Facebook's most requested features.
"Now when your friends can't figure out what movie to see, you can just add them to a chat and decide together," Su said. "To include more friends in your conversation, simply select Add Friends to Chat."
My 1st Facebook Video Call! I just went through the simple installation… and it worked! So far only 7 of my friend list installed this app, so I tried it with Jazz.
It went well! The quality is nothing different with Skype and no lagging. Sound is good!
Now, basically I can video call to everyone in my friend list – provided they have gone through the Facebook Video installation.
But no worries, few weeks to come, Facebook will make Video Call automatically available without installation.
Install Facebook Video and webcam with your Facebook friends now! How to do it?
Very simple steps:
1. Go to https://www.facebook.com/videocalling
2. Click Get Started.
3. Run through the simple installation
4. Get your 1st Facebook Video Call
That's it.
Have fun people! Oh yes I'm very exciting with all these social media…Google Plus, Facebook + Skype…
Now, doors of opportunities are widely opened…
p/s: Video call me to say Hi  :P
Welcome to this simple yet awesome blog.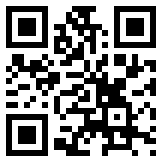 Cities I visited