Browsing articles tagged with " Flight"
I've been MIA for a while in the bloggersphere – busying settling down and classes are starting. Finally, now I got some spare time to blog!
Coming to USA is my childhood dream. I feel grateful as at the age of 21, I have a chance to realize it.
Thank you US Department of States, World Learning and MACEE.
A lot of things had to be done before the departure. I went to USM many times to settle on Credit Transfer, PTPTN, Hostel issues; US Embassy for VISA interview and several trips to KL for orientation and briefing.
Had great gatherings with friends. This is one of the experiences must go through huh? Haha
And also Thank You to everyone who wished me through phone call, sms and facebook message. I received your warm regards
Here started my journey to the USA!
Flying alone made the journey even more exciting.
It's my 1st time to fly across the Pacific Ocean. Taiwan was the farthest place I went.
Penang -> Singapore (Stayed one night) -> Tokyo (Transit) -> Washington Dulles
I took MAS from Penang and transited at Changi Airport, Singapore. It's my 3rd time to this airport and it never fail to amaze me. Undeniably the best airport in the world – yes Asia has a number of the best airports.
I took Sky Train from Terminal 2 to Terminal 3.
Terminal 3 @ Changi Airport. It is just like a city in a city. You can find almost anything here, from Butterfly Farm, Swimming Pool, Massage, Cinema, Cafe and etc.
Free wifi is everywhere. You can ask for the wireless password for your laptop too.
I reached Singapore at 6pm, but my next flight was at 710am the next morning.  What's better staying at Transit Hotel at $58 per night?
The travel agent booked me a Single Occupancy Room but the hotel staff checked me into this room.
Changi Airport Terminal 3 was my most pleasant experience throughout the entire flight journey.
What else can you ask for?
Boeing 777
It took 6.5 hours to reach Narita Airport, Tokyo from Singapore.
The flight was smooth and I got to know a US Navy who sat next to me. He used to work at The Pentagon but now posting at Singapore.
Narita Airport at Tokyo.
The transit was fast. I spent less than 40 minutes in the airport. All the passengers passed through scanning again and boarded the same flight to Washington DC.
This time it was a 12 hours flight.
I was very alert and couldn't sleep at all throughout the journey. I completed reading 2 books, 2 movies and had a nice chat with a Hong Kong middle age woman, who graduated from London School of Economics but settling down at Houston, Texas now.
United Airline is not bad. But it will be perfect if they can have more young flight stewardesses! Haha
I touched down on the land of America at 255pm while my biological clock was at 255am! Yeah the time difference is exactly 12 hours. Malaysia is 12 hours ahead of Washington DC.
As a student and with all the documents well prepared, I passed the US Customs in a few minutes.
It was just hours after the century earthquake at central Virginia. I was struck in the heavy traffic while going to Marymount University on the cute Super Shuttle from airport.
On a land I knew no one, here started my U.S. 9 months life…
Welcome to this simple yet awesome blog.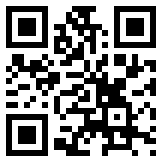 Cities I visited