Browsing articles tagged with " Google Chrome"
Thanks to Tingyik Saw for introducing me this super cool stuff! He'll write more of the tricks and tips so I just do a simple preview here.
Yes, I'm a typical Gen-Y who spend most of the time online and Speeddial 2 definitely enhances my web browsing experience.
A simple Google Chrome is already enough? No, it's never enough!
Yes, this is how my Google Chrome browser (full screen mode) looks like – after running a very simple Speeddial 2 installation.
You can now arrange your browser in different tabs – social media, emails, news, entertainment, etc.
Most of us have many emails – working & personal – Speeddial 2 fits perfectly. All are within easy click.
You can arrange the news you want to read accordingly too. Besides, you can play with the background!
Another best part is your browser history is clearly tabulated.
There're many other good options and settings! Don't worry about favorite Speeddial makes everything simplified & easy!
So, what are you waiting for?
Install this now for your Google Chrome at https://chrome.google.com/webstore/detail/jpfpebmajhhopeonhlcgidhclcccjcik
Welcome to this simple yet awesome blog.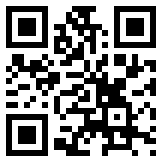 Cities I visited