Browsing articles tagged with " Google Plus"
What Google worries the most is not another search engine like Yahoo, but it's social media!
Facebook has been its biggest rival and Google just couldn't make it right through previous failed projects like Google Buzz or Google Wave.
This time, Google knows they can't fail.
I'm quite lucky to get invited and here's my first impression of Google Plus!
At my first sight, it give the feel of Facebook  - and even simpler.
Google Plus has a status update bar, friend list, profile picture
The special thing in status update is: We can choose which "Circle" to see your update.
We can add our friends to our own "Circle" – let it be hometown friends, university classmates, family or ex-girlfriends. =P
This enables us to update status to certain people we want – and I think this feature is pretty cool!
In Facebook you update status to all your friends which sometimes irrelevant. Besides, too many Facebook groups will just make things complicated.
These 5 features that make an interesting Google Plus – Sparks sorts topics and interests in a section while Huddle is a group messaging experience that make your circle experience more lively.
Google Plus make all Google products connected – If you can share pictures directly from Picasa Web Album.
If you want to upload picture manually – very easy – you just have to drag it from your PC.
Google Plus Hangout
Personally I think it's another killer to Facebook. Google Talk has a brand name of quality video call, and through "Hangout", you can video talk to your friends concurrently. So, distance is not a problem with technology!
Of course, Google Plus is not perfect like you need some works to add your friends with Gmail.
So, is it going to replace Facebook real soon? I don't think so. Facebook will still be in the main stream but it better reduces spams and improve features.
But to social media users out there who stay connected with friends online, it's definitely a good news!
I give a + to Google Plus… now, the question is, which "Circle" are you in? =P
*Tell me if you want to be invited and experience Google Plus
For a site which is ranked no.2 traffic worldwide in Alexa, this is quite dumb.
Site maintenance? Really? At 10.00pm local time which is the peak hour? I expect this to be scheduled during minimal traffic time like during midnight.
This makes me realized 2 thing:
1.
Don't Depend too much in Facebook. Or single particular website unless you own the domain.
Always backup. Imagine your Facebook friend list just gone like that? All of your albums and networks?
2.
I've more VALID reasons to really look forward to GOOGLE + now. Don't make us down, Google!
Welcome to this simple yet awesome blog.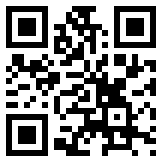 Cities I visited