Browsing articles tagged with " MACEE"
On 8th August, the 5 UGRADers who are going in Fall semester had a Pre-Departure Orientation at MACEE (Malaysian-American Commission on Educational Exchange).
We are going under Global Undergraduate Exchange Program (Global UGRAD Program) which is sponsored by US Department of States. Every year, 9 Malaysians will be chosen to study, involve in community service and internships in US for 1 sem or 2 sem. This year, due to budget constrain, only 8 Malaysians are selected.
UGRADers will have the chance to join the global elite networks with other US scholars from different countries and background.
How to apply? I will write more in the next post.
MACEE was founded in 1963 as a binational commission for Malaysia and United States to promote educational exchange between the 2 countries. One of the most popular programs is Fulbright which Marina Mahathir was one of the scholars too.
Welcome to MACEE! The top floor at Bangunan Yayasan Tun Razak.
The board room which we had our interview! But this time, the feeling was completely different.
Ms Kalis, Fulbright Program officer, perhaps is the most helpful and friendly staff in MACEE. She is the one who communicates with us from the beginning till the day we return to Malaysia.
We were briefed on the info like do's and don'ts, what to expect and what not.
Souvenirs! All the way from Kuching (Thanks Nasha) and some Penang foods brochures, TimeOut Magazine, DVDs which I got from Penang tourism.
Pizza for lunch! The beginning of many many pizzas to come?
Dr. James Coffman, Executive Director of MACEE; also an alumni from Stanford University who is very humorous! He has the best tipping tips. LOL
From left, Wei Jiet from UM, Christine from Uniten, Amy & Nasha from UM too. We are the 4th batch of Malaysian UGRADers! There're another 3 UGRADers who go in Spring semester.
5 of us will be going to different universities and also different departure dates! Means we will be flying alone, to a place which we know no one. Exciting?
Amy – is already at St Cloud State University, Minnesota. She is looking for her CaptainS of America there! =P
Christine – has also reached University of Missouri – Columbia. She lost her luggage but got back the next day.
Nasha – is reaching University of Gulf Coast Florida soon! Say Hi to Disney World & NASA (Kennedy Space Center).
Wei Jiet – is going to Augustana College, a private college at South Dakota.
Kimberly – She will be leaving at Spring semester to Minnesota State University.
Amirul – Univeristy of Minnesota at Twin City – Why everyone is going to Minnesota? Haha
Kong Lee Lian – University of Evansville, Indiana.
While I'm going to Marymount University, a private university at Arlington, Virginia state which is like few minutes away from Washington DC. It's a small Catholic university with a student population of less than 5,000.
Christine shouted out loud:" Mum I'm on TV!" LOL
MACEE new library. A good place to chill… and online!
Pretty nice skyline view from MACEE.
2 days later on Wednesday, we had a Debriefing session – where all the returned scholars shared their experiences.
UGRADers 2010/2011 in action! Congratulations to them! You may check out their info at MACEE website.
US Ambassador Paul Jones with few of the Fulbright scholars.
Ambassador Paul Jones is very friendly, fast-thinking and a technology savvy! Tweet him @AmbassadorJones
Raymond Weng, Fulbright Malaysian Graduate student who graduated at Cornell University and had internships at United Nation HQ.
The Malaysia's Global UGRADers family! Each of everyone of the seniors is back as a changed, better person!
If you are between 18 – 24, currently studying in Malaysia's universities or private colleges, and want to study in the USA for free -
Come to join us at http://www.facebook.com/ugradmalaysia & http://www.macee.org.my/
It's all about… having a dream, and make it happens.
Welcome to this simple yet awesome blog.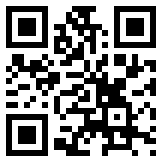 Cities I visited