Browsing articles tagged with " Marymount University"
"I hate having to use the first person. Nearly everything I've done in my life has been accomplished with other people. Yet when when you write a post like this, you're forced to use the narrative "I" when it's really the "we" that counts" – Jack Welch, CEO of GE 1981 – 2001.
I bought Jack's 2nd hand, well maintained hardcover biography at Unique Store at $1.5 (RM4.50) few hours ago. The above sentence is written at the prologue. I can't agree more with Jack – who hailed as the greatest business leader in century by Fortune.
I am very grateful to be able to come to US and experience a taste of different cultures under Global Undergraduate Exchange Program. But I can never make it without the support and help from seniors, lecturers, friends and family. I remember and thankful for that.
Global Undergraduate Exchange Program is a program funded by US Department of States. More than 100 students across the globe were chosen to study for 1 or 2 semesters in different universities in US.
This program has been running in Malaysia since 2008 and I'm the 4th batch of Global UGRADers Malaysia with another 7 bright student leaders.
Global UGRAD Program is administered by World Learning – which works directly with the State Department. In Malaysia, MACEE (Malaysian American Commission on Educational Exchange) is fully responsible for the interview and selection process.
So here I'm am – Arlington, Virginia state!
Virginia is often nicknamed as "Mother of Presidents" after 8 US Presidents born here.
Arlington where I live is a county with a population of 200,000.
Arlington is ranked among the top counties with highest median household incomes and CNN Money ranked it 7th in US in its listing of "Best Places for the Riches and Single". The smart urban growth concept has been proven successful in Arlington.
Due to its close proximity to Washington DC, Arlington is headquarters to many departments and agencies including The Pentagon, the Department of Defence, Drug Enforcement Agency, Defense Advanced Research Projects Agency and etc.
Arlington is like Petaling Jaya while Washington DC is Kuala Lumpur. Arlington is in Washington Metropolitan Area (the concept is like Klang Valley or Greater KL) which has a population of 5.6 millions together with Maryland and few other principle cities.
Washington Metropolitan Area is the 7th largest metropolitan area in US. As a national's capital, it is the most educated and by some measures the most affluent metropolitan area in US.
I always have a passion in urban planning and cities. It is so great to be in the location where I can go anywhere in the area by subway.
The Metro Subway started operating since 1976 so some of the stations are very old. It is the 2nd busiest subway after New York City.
Due to its efficiency and good connection, I can easily go to DC core zone with a few stops. The university shuttle runs every 20 minute from main campus to Ballston MU Station the orange line.
My host university is Marmount Univeristy – a private, catholic university with about 5,000 students. The campus is not big but it has almost everything. Basically you can explore the entire campus by not more than 20 minutes walk.
Because it is small, everyone knows everyone in the campus – applies to senior year (final year) students!
I'm the 1st Malaysian student to study here! In fact, I have not met any Malaysian after spending more than 2 weeks in DC areas. International Student Service officer Aline promised to connect me with Malaysia Embassy. According to her, Malaysia Embassy is very active in events.
Only at here I can truly understand the meaning of being independent.
Besides, this experience opens up my mind broadly – the world is so large so don't keep yourself in just one circle.
Our skin colors might be different, white black or yellow; but to me there is only one race in this world: The Human Race.  
I stayed on Global Thinker Residential Community at Gerard Hall. I share a room with my lovely roommate, Vincent who is from Pennsylvania.
I can safely say that this floors houses some of the most interesting characters from all around the world; from US, South America, Africa, Middle East and also few from Asia. All are very friendly, helpful and nice!
President of Marymount University, Dr. Matthew Shank is also a very friendly and down to earth leader. He just arrived to this campus few months and I believe MU can achieve greater heights under his leaderships.
He welcomed Tran (Global UGRADer from Hanoi) and me to join this community!
One thing I really like about this campus is its cafeteria.
It's just like a restaurant with nice music in the air! This dining hall is actually run by Sodexo, one of the largest food services in the world which based in France.
It's like hotel buffet style. You can take whatever you like if you have a full meal plan: from sushi, pizza, pasta, chicken, beef, salad, fruits, sandwiches to desserts! The main dish changes every day and so far I have not finished trying the foods!
Coffee, chocolate or coke? Which C you want?
This is Marymount Univeristy Business School at Ballston the city area. I have to take a shuttle which runs every 20 min to here. My Investment, International Finance and Financial Management classes are conducted here.
Ballston area at Arlington, view outside from my business school.
I have gone to 3 malls so far – Ballston Mall, Pentagon City Mall and Tysons Corner. The later is the best but the bad thing metro line doesn't reach there.
Stuffs in US are really cheap if you work and earn here. If you convert to Ringgit everything is still expensive unless during big sales!
If you ask me how's life in US? I will say it's great. I love Washington DC this city so much – a young city yet so rich in history, cultures and politics.
People here are very friendly and helpful. Ask if you don't know and they will help.
Classes here are really different as in USM. We might use the same textbooks but the teaching method here focuses more in critical thinking than memorizing. Lecturers distribute latest news from Yahoo Finance and encouraged us to discuss and analyze.
And, there is no bureaucracy. My class registration was done in few minutes and no flaws. Student emails and online portal are utilized effectively.
However, the more I find out the better sides of US, the more I think Malaysia very blessed.
For example we don't have Hurricane Irene. At the time I'm writing this my Facebook wall is full with Indonesia's earthquake tremors in Penang – but we are still very safe.
Malaysia has so much opportunities and if we can do it right, it can be one of the greatest nation too.
Phases of cultural adaption – seriously I don't know which phase I'm in – it's like a mixture of honeymoon, cultural shock and adjustment.
I do miss Malaysia a lot.  But hey, people around me are warm, this city is so exciting and I only have 8 months plus here! This is a lifetime opportunity and I gonna learn the mot of it… with an open heart =)
Just like what Khai Shing the senior UGRADer said:" Hope you all can stay in the honeymoon period for all the days in US!"
So I will try to stay in the honeymoon period like the new married couples! Haha!
Move your mouse to point on the picture
Welcome to this simple yet awesome blog.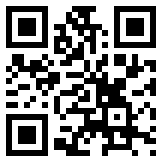 Cities I visited