Browsing articles tagged with " Pizza"
As a boy growing up at an idyllic town of Parit Buntar, I am always amazed by the beautiful city skyline.
Taipei and Singapore are my 2 favorite cities – one has the friendliest people while the later is a great blend of east and west.
New York, however, is my dream.
October 7, 2011; I visited New York. November 28, I went again.
It takes 4 – 5 hours to reach New York City from Washington D.C. by bus. The distance is similar from Penang to Kuala Lumpur.
New York City is composed of 5 boroughs – the Manhattan, Brooklyn, Queens, The Bronx and Staten Island.
8 millions stories takes place everyday in this most populous city of US.
The Big Apple is aptly deemed as the capital of the world – as no other city exerts such a significant impact upon global commerce, finance, media, art, fashion, research, technology, education, and entertainment.
Operated since 1904, New York City Subway is gracefully old – and moving 5 millions people daily.
It is one of the most extensive public transportation systems in the world, with 468 stations in operation, translating into a total of 842 miles (1,355 km) tracks.
It is very complicated to the first timer and one can easily get lost.
The intriguing fact of New York City Subway is no mobile signal once you get into underground.
A New Yorker told me:" Mind you, this is the best part of New York Subway…".
Many stations are decorated with intricate ceramic tile work, some of it dating back to 1904 when the subway first opened.
The subway tile artwork tradition continues today. The "Arts for Transit" program oversees art in the subway system.
It has a beautiful skyline.
A skyline which mesmerizes you with the world's tallest tower for the longest period of time – The Empire State Building and a new World Trade Center in construction.
Many of us have seen the front of Statue of Liberty, a gift from France to US to celebrate freedom – but how many us truly appreciates the stories behind the price paid for liberty?
Met UGRADers and friends from Indonesia, Peru, Hong Kong, Mongolia, Vietnam  - Josefhine, Desseret, Yuan Feng, Andrea, Jav with Tran and Lam.
Ellis Island - gateway for millions of immigrants to the US. It was the nation's busiest immigrant inspection station from late 19 century to mid 20 century.
The hope of better life glimmered in the horizon, attracting millions of people leaving home and loved ones behind – and came to a new world called United States of America.
Wall Street – "de Waal Straat" named by the Dutch during their occupation in New Amsterdam (before British changed it to New York).
There was a strengthened 4m defensive wall across this tiny street before it was removed in 1699.
2 Penangites met at New York Stock Exchange in a windy, chilly morning.
The New World Trade Towers in construction.
This year also marked the 1o-year-anniversary of September 11 – a date which changed US and the world ever after.
Oct 12 – Celebrates the anniversary of Christopher Columbus's arrival in the Americas.
Vehicle was blocked to enter 5th Avenue for this special occasion.
A typical street at New York.
Trump Tower Clock.
A dancing building.
Bewildering array of skyscrapers near Rockefeller Center.
A concrete jungle where dreams are made of. 
Times Squares – the junction of Broadway and 7th avenue, stretching from 42th to 47th street.
New York is a very walking friendly city. The roads are so well planned and organized that you actually can know the exact location, such as the junction between 5th Avenue and 14th Street.
1st Street starts from downtown Manhattan and moves horizontally upwards towards Central Park, while Avenue moves vertically from the West towards East of Manhattan.
My favorite place in New York is not Times Squares nor 5th Avenue – it is Central Park.
Street performers at Central Park.
A huge green lung right in the middle of a metropolitan.
A must-do thing in New York is watching the Broadway show!  It is theatrical performance of "Mamamia", "Lion King", "Jersey Boys" and many other shows.
Yes the tickets are not cheap.
But you can always get tickets up to 70% discount at TKTS counter.
"Last Chance" on the blue sky. A protest or art work?
The Empire State Building without King Kong. 
View towards Lower Manhattan on the top of Empire State Building.
View towards Times Squares and Central Park. Times Squares shine throughout the night.
A city of light, a city never sleeps.
Korea town.
There are Little Italy, Little Germany, Chinatown and many other foreign neighborhoods in New York.
Car park.
The world's largest dinosaur at American Museum of Natural History.
Manhattan Bridge – many used to mistaken it as Brooklyn Bridge.
Sunset at the Brooklyn Bridge – once the longest suspension bridge in the world.
Lower Manhattan skyline.
Trang and I lined up for 2 hours just to taste the famous Pizza under Brooklyn Bridge - Grimaldi's Pizzeria. 
It turned out to be my best Pizza ever tasted. It is made using coal-fired brick oven.
Walking on Brooklyn Bridge.
New York is an impressive, exciting city like no others. It sets the benchmark as a great city with its rich culture, diversity and history.
In New York, the streets make you feel brand new, the lights will inspire you.   
Thanks to Isaac and Lam for hosting and showing me around. Independent, steady; they are master students who have great ambitions for the future.
And I went to see the Wall Street Bull.
People says it brings prosperity and good luck .
So… let us Ong ar! Huat ar together! =P
There's one Chinese phrase – "食色性也" – which means Foods, Lust, Sex are basic needs.
This is very true and stated clearly in Maslow Hierarchy of Needs. Hahhhh.
Talk about foods – I'm blessed to live in Penang which is a food heaven. You don't have to worry whether there's food to eat but make sure your stomach can fill them in.
Do you like Pizza? Not some ordinary Pizza but a special one!
This Wood Fired Pizza at Sin Kim San Coffee Shop along Macalister Road Penang – is simply delicious and mouth-watering!
You'll be greeted by a warm smile by Madam Lee & his husband – The Pizza Masters who've been keep improving the recipe to satisfy customer needs over the past 7 years. She is very friendly and speaks eloquently in good English – this business is just for pension purposes after retired from Intel.
10 different Pizzas for you to choose and the small size starts at RM 8.
This is the best part of it.
Madam Lee's husband skillfully baked the pizza and not even a single bit of it was burnt!
1 Pizza at a time and it takes 10 – 15min for a perfect Pizza – This is what we call as Quality Management!
Therefore a lot of customers pre-book it through calling or takeaway.
See, this golden crispy Hawaiian Pizza which I ordered!
It was pure delicious, thick and the crust was just nice! The texture was just right and soft enough inside! Best part still is the cheese which makes you crave for more!
It tasted not the same as the flavorful Pizza outside. Maybe this's the difference between wood fire Pizza and an oven baked one?
It's so far the best Pizza I tried in Georgetown and yes, a lot of tourists from Singapore and even Shanghai came all the way for it!
How to go there?

View Penang Sin Kim San Coffeeshop – Wood Fired Pizza in a larger map
Welcome to this simple yet awesome blog.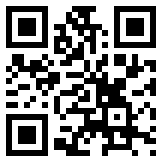 Cities I visited