Browsing articles tagged with " Redang"
Malaysians are very blessed. We're fortunate to have almost everything including our beautiful islands!
Give your hands up if you love sun, sea, sand & sex ! Awww…who doesn't?
The invigorating sea breeze will just take our stress away!
Redang Island or Pulau Redang, is one of the top island comparable to Sipadan Island.
Some complained Redang is much polluted now due to uncontrolled development, I hope Malaysians can cherish its beauty and do something to preserve our treasure.
At least, exactly 2 years ago in May 2009 when I visited Redang… It was an island abound with marvelous marine fishes, sea turtles and coral reefs which makes it a great snorkeling and scuba-diving site.
Pulau Perhentian welcomes you with "crystal clear" water!
It just ain't the milky one under Penang Bridge. I was so touched seeing this!
Together with my matriculation friends, we went on a 3D2N 3-islands trip which included Pulau Perhentian, Lang Tengah and Redang.
Staying in Pulau Perhentian can cut accommodation cost at the same time enjoying the beauties of the other 2 islands.
And you will just feel secured throughout the trip… as in my case.. we were guided well by…
… "The King of 3 Islands" – Perhentian, Lang Tengah & Redang
This "tour guide" can jump into the middle of sea, and asked you to "jump" along…of course with life jacket la…to catch a glimpse of sea turtle!
And we did.
The sea was deep which we couldn't see the bottom and had to kick extra hard in the strong waves.
But the experience was just amazing! Imagine a huge sea turtle is like 1 – 2 meter from you!
"The King of 3 Islands" actually stopped the turtle from moving away by holding carefully its rear legs.
Another best part of the trip is — Snorkeling.
We had 10 snorkeling trips each lasting 15 – 30 minutes in Redang and Perhentian. (Didn't make it in Lang Tengah due to strong waves)
To me the best snorkeling trip was at Redang… where I actually 'met' the colorful Nemo and Small Sharks!
This is what happens snorkeling in a crystal clear sea. And this experience inspired me to take 'scuba diving' lesson in university later.
Having enough fun at Perhentian, we took a fast boat to Redang Island! South China Sea here we came!
Kang Xiang saying good bye to Pulau Perhentian (in the pic)
In about 20min time, we reached Redang! Look at the incredibly azure water!
This is what we call – Love at First sight.
Redang, of course, being more popular than Pulau Perhentian thanks to <夏日么么茶> (the famous movie featured Richie Ren at Redang), has more "resort & travel" feel.
You can easily come across with hot bikini girl walking past the "More More Tea Inn"
Redang, after all, is a very nice place for family as well as couples.
You don't have to be a romantic guy at Redang, it made you so.
But guess among these 3 islands – which has the nicest sand?
Yes, it's the little island called Lang Tengah.
You can leave your lovely footprints on the warm, tiny pristine sand.
Lang Tengah is located between Pulau Perhentian and Pulau Redang, and it's gonna be a "hot" tourism spot… like very soon!
Movie <夏日热悠悠> (to continue the success of 夏日么么茶 casted in Redang) is set to take place in Lang Tengah!
You can differentiate easily the sand from Lang Tengah and Pulau Perhentian.
On our fast boat back from Lang Tengah to Perhentian, something happened.
Eng Wei, Lai and the rest of us were shocked! 2-meter high waves were after us as the weather turned badly at South China Sea. Huru-Hara and Chaos!
And yes, our earth is full of wonders.
It's so beautiful and sun, sea, sand are natural charms…
Fish Leong's wedding at Boracay Island, Philippines was just perfect… romantico!
Perhaps, my wedding will be like this? Haha!
Welcome to this simple yet awesome blog.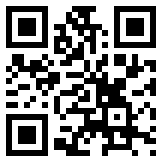 Cities I visited