Browsing articles tagged with " Robert Kiyosaki"
*
*
Yes I'm a big fan of Robert Kiyosaki, the author of <Rich Dad Poor Dad>. His writing is always straight to the point and makes sense.
So are his quotes.
Everyone is talking about financial freedom, but the imperative question is, how to reach there?
Here are his top 10 quotations I read from his books, Facebook and website:
1. Never say you cannot afford something. That is a poor man's attitude. Ask HOW to afford it.

2. Find out where you are at, where you are going and build a plan to get there.

3. If you want to go somewhere, it is best to find someone who has already been there.

4. Education is cheap; experience is expensive.

5. When going into business don't just find great partners, BE a great partner.

6. When people are lame, they love to blame.

7. The hardest part of change is going through the unknown.

8. The only difference between a rich person and poor person is how they use their time.

9. Face your fears and doubts, and new worlds will open to you.

10. Your future is created by what you do today, not tomorrow.
Also, I believe knowing is not enough, we need ACTION.
So, Screw It, Let's Do It!
Welcome to this simple yet awesome blog.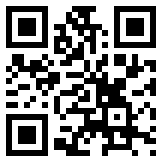 Cities I visited