Browsing articles tagged with " Sioux Falls"
"Wilson, how did you go to so many places in the US?" 
"How much is the entire cost?"
"Any traveling tips to share?"
Many friends have asked me the above questions since I started new semester in Marymount University. The coming few posts will be dedicated to the awesome cross-country winter break trip in the US of A.
"Life is either a daring adventure or nothing at all" – Helen Keller
My time in the US is limited – this is why I always feel a strong urgency to explore a little more, challenge myself a little more. After all, there is nothing to lose.
The 30-day journey started on Dec 17, 2011. It was a chilly winter morning when I took off from Ronald Reagen Washington Airport in a Boeing 737, United jet plane. The aerial view of Washington D.C. was a spectacular sight.
Transiting at Chicago O'Hare International Airport
Took the smallest plane ever from Chicago to Sioux Falls, South Dakota. It was a United Express (Embraer ERJ-145, 50 seats only). I was praying so hard to land safe. LOL
Malaysian UGRADers Christine, Nasha and I reunited at Wei Jiet's campus – Augustana College.
Library in Augustana College.
Art district in Sioux Falls downtown.
The Fall @ Sioux Falls Park. Now you know why it's called Sioux Falls.
Lovely sunset setting.
Had a good chat with Professor Mike – Wei Jiet's professor in Augustana as well as his host family.
Had Middle-Eastern foods with a bunch of great international community from Augustana College.
Traveled 500 miles all the way from Sioux Falls to Rapid City, which is located at the another end in South Dakota.
The journey is on a straight expressway and you see nothing but black cows at the vast farm land.
On the way.
I call it transformer.
Railroad
Badlands National Park
Breathtaking rocky mountains with some snow on top!
Look deep into nature, and then you will understand everything better. -Albert Einstein
Jalur Gemilang at Badlands National Park.
Wall Drug Store @ cowboy town.  It is a shop consisting of a drug store, gift shops, restaurants and various other stores.
The New York Times described Wall Drug as "a sprawling tourist attraction of international renown [that] takes in more than $10 million a year and draws some two million annual visitors to a remote town".
Totem pole reminds me of good old scouting days. #highschoolfun
#Cute #PersonalityDevelopment
People dress quite differently here at Rapid City.
On the way to Mt Rushmore.
See the stark contrast? The green forest and the desert.
Mount Rushmore National Memorial is a sculpture of 4 U.S. Presidents carved into the granite face of Mount Rushmore. Can you tell who are they?
#JalurGemilang at Mount Rushmore.
@Nasha @WeiJiet @Christine @Wilson
People either told me:" it's very cold, good luck to you" or "it's in the middle of no where"  when I told them I'm going to South Dakota.
After spending 4 days here in Sioux Falls, the largest city in South Dakota; I think it's a very unique and interesting place. Do come here if you want a Wild Wild West experience. It is just not your typical East or West Coast experience.
Welcome to this simple yet awesome blog.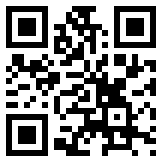 Cities I visited