Browsing articles tagged with " USA"
Source: CNN Money 
The Donald won't be moving into 1600 Pennsylvania Avenue. But he is taking over an historic building four blocks away.
The Trump Organization has been named the preferred team to redevelop the Old Post Office building and annex located at 1100 Pennsylvania Avenue by the the General Services Administration. The Trump Organization has committed to investing $200 million towards the renovation.
Donald Trump, the billionaire real estate magnate and television star who flirted to run for President last year before declining to enter the race, has proposed turning the building into a luxury hotel with more than 250 rooms, along with world renowned restaurants, a spa, and conference facilities.
Current tenants of the building include the Advisory Council on Historic Preservation, the National Endowment for the Arts and the National Endowment for the Humanities. They'll all be relocated while negotiations are held on redeveloping the building in a way that maintains the historic features of the 19th century building and maximizes future revenues to the federal government.
"The Trump Organization plan will preserve the historic nature of the building and improve the vitality of Pennsylvania Avenue," said Robert Peck, GSA's commissioner of the Public Buildings Service "This redevelopment represents good business sense on behalf of the American taxpayer, the Federal Government and the District of Columbia."
Assuming negotiations between Trump and GSA are successful, he will get a chance to start redeveloping the building starting in 2014. It is expected to to open as a hotel in 2016.
"Wilson, how did you go to so many places in the US?" 
"How much is the entire cost?"
"Any traveling tips to share?"
Many friends have asked me the above questions since I started new semester in Marymount University. The coming few posts will be dedicated to the awesome cross-country winter break trip in the US of A.
"Life is either a daring adventure or nothing at all" – Helen Keller
My time in the US is limited – this is why I always feel a strong urgency to explore a little more, challenge myself a little more. After all, there is nothing to lose.
The 30-day journey started on Dec 17, 2011. It was a chilly winter morning when I took off from Ronald Reagen Washington Airport in a Boeing 737, United jet plane. The aerial view of Washington D.C. was a spectacular sight.
Transiting at Chicago O'Hare International Airport
Took the smallest plane ever from Chicago to Sioux Falls, South Dakota. It was a United Express (Embraer ERJ-145, 50 seats only). I was praying so hard to land safe. LOL
Malaysian UGRADers Christine, Nasha and I reunited at Wei Jiet's campus – Augustana College.
Library in Augustana College.
Art district in Sioux Falls downtown.
The Fall @ Sioux Falls Park. Now you know why it's called Sioux Falls.
Lovely sunset setting.
Had a good chat with Professor Mike – Wei Jiet's professor in Augustana as well as his host family.
Had Middle-Eastern foods with a bunch of great international community from Augustana College.
Traveled 500 miles all the way from Sioux Falls to Rapid City, which is located at the another end in South Dakota.
The journey is on a straight expressway and you see nothing but black cows at the vast farm land.
On the way.
I call it transformer.
Railroad
Badlands National Park
Breathtaking rocky mountains with some snow on top!
Look deep into nature, and then you will understand everything better. -Albert Einstein
Jalur Gemilang at Badlands National Park.
Wall Drug Store @ cowboy town.  It is a shop consisting of a drug store, gift shops, restaurants and various other stores.
The New York Times described Wall Drug as "a sprawling tourist attraction of international renown [that] takes in more than $10 million a year and draws some two million annual visitors to a remote town".
Totem pole reminds me of good old scouting days. #highschoolfun
#Cute #PersonalityDevelopment
People dress quite differently here at Rapid City.
On the way to Mt Rushmore.
See the stark contrast? The green forest and the desert.
Mount Rushmore National Memorial is a sculpture of 4 U.S. Presidents carved into the granite face of Mount Rushmore. Can you tell who are they?
#JalurGemilang at Mount Rushmore.
@Nasha @WeiJiet @Christine @Wilson
People either told me:" it's very cold, good luck to you" or "it's in the middle of no where"  when I told them I'm going to South Dakota.
After spending 4 days here in Sioux Falls, the largest city in South Dakota; I think it's a very unique and interesting place. Do come here if you want a Wild Wild West experience. It is just not your typical East or West Coast experience.
Time passes in a blink of an eye. It has been more than 3 months since I touched down on Washington Dulles International Airport in United Airline 804. Mother nature greeted my arrival in US through a series of unconventional happenings: Virginia Earthquake, Hurricane Irene, Early October Snow and coming worst winter of the year. 
Last week was my best of time in US.
I celebrated my 1st ever American Thanksgiving with Joey's family at Eastern Shore, Maryland -A place I call it as 世外桃源 in Chinese, or A utopian land of peace and happiness away from the turmoil of the world. This wonderful place comes close to  my definition of Shangri-la.
Urban planning is my passion because the quality of a city decides the quality of living. I am grateful to have spent most of my time in the nation's capital – Washington D.C. and visited the financial, cultural of the world – New York City, twice. Yes, they are amazing cities.
However, the countrysides of Easton and Oxford amazed me even more.  Trust me, the bewildering array of skyscrapers can never beat the lush greenery, farms, natural bay and starry sky which give you a deep satisfying sense of calmness, peacefulness and serene pleasure.
The first sentence of John Denvor's <Country Home, Take Me Home> -  "Almost Heaven", concludes my impression towards this US's countryside. I am very sure it is one of the best countrysides in the states.
So, where exactly is it?
SUBJECT AREA is the Eastern Shore in the state of Maryland. It lies predominately on the east side of the Chesapeake Bay. Many of the earliest British settlements are here.
Easton is located an hour and half drive away from Washington D.C.
Joey's house is at Easton but we stayed at his grandpa's house at Oxford which is 10 minutes drive away.
Eastern Shore of Maryland is connected to Western Shore of Maryland (Annapolis and beyond) by the beautiful 4.3 miles Chesapeake Bay Bridge.
Bay Bridge
The original span completed in 1952 and was the world's longest continuous over-water steel structure. The parallel span was added in 1973.
This sexy architecture stands majestically across Chesapeake Bay, the largest estuary of the United States.
The Chesapeake Bay was the site of major wars such as Battle of the Chesapeake and War of 1812 centuries ago.
The toll fare is $4 eastbound. It works the same way as Penang Bridge – you only have to pay driving into the Island.
The classy 50′s architecture that withstands the course of seasonal change.
Easton Shore, Maryland
Wind Mill and the green
Geese flying above the farms on a rainy day.
All the scenes in my childhood bedtime stories appeared right in front of me!
Hello Poldy! Mum used to teach me English with this story book when I was 4, 5 years old. It was a story of Poldy the scarecrow coming alive and travels around the world. Maybe this is the reason why I love the farm so much…
Corn farm.
Country road, take me home…
Cycling around Easton 
Joey and I cycled to the inner part of Easton and saw someone hunting with guns.
I was totally mesmerized by the tranquility.
Joey!
He speaks an impeccable London accent!  He is a matured and wonderful guy who knows what he wants in life. Enjoyed his accompany so much throughout the Thanksgiving break.
When the sky turns Pink.
St. Michaels – the town that fooled the British in War of 1812  
This small town played a very important role in War of 1812 – where US fought with the British Empires.
The US smartly hanging lanterns and lights on the trees beyond the town, and avoided the bombings of the British.
Nice pier at St. Michaels
Easton town
Easton is a charming small town with 15,000 population at Talbot County.  It is the home of many famous people like Dick Cheney and also Charles Thornton, the world renowned engineer who worked on Malaysia's Petronas Twin Towers and Taipei 101.
Walking around Easton town.
Gun is legally sold in US.
David vs Ben at Easton! These 2 boys are really adorable!
Oxford – a wealthy neighborhood for the retirees 
Oxford Fire Station was built by Joey's father own company. Nice right?
Peaceful town. I don't describe too much on these pictures because they already tell the stories.
Few steps away from Joey's grandparents's house. Greenery and the bay.
Crystal clear water. During summer time it is a popular swimming spot.
Annapolis – The historical capital of Maryland 
Annapolis – the capital of Maryland, is among the oldest cities in US.
It was once a temporary capital for the nation.
Visited United States Naval Academy.
Downtown Annapolis.
City hall of Annapolis.
More than 2 centuries ago, George Washington delivered his resignation speech in this room.
The People & Thanksgiving Dinner
Eastern shore is a wonderful place.
However, my stay at this place could never be so joyful without Joey's family – people matters.
I came to US alone and explored this new land independently.
It is here at Easton I feel very much at home.
G for greatness – G for the Gardners.
Joey's dad & mum – Mr. Gardner and Mrs. Gardner.
They are awesome people with big and warm hearts – definitely a role model parents whom I respect a lot.
I enjoyed my stay here at Easton tremendously. It was perhaps my best moment in the states.
Thank you so much for all the good foods, care and love!
We share same interest on The Carpenters songs too – and it was how their love story begun.
We had a sumptuous lunch at Annapolis Yacht Club with Joey's grandparents.
Joey's grandpa – Mr. Bright was the CEO of Mid American Energy. Friends at Midwest, his company supplies electricity and gas  to your place!
Mrs. Bright is a very thoughtful woman and tells good stories. I wish I have chance to visit Mount Kearsarge at New Hampshire one day!
Joey had a reunion with high school friends. From left Kayla, Keats, Ben, Taira and Joey.
Joey is a terrific swimmer. He won so many championships and keep on winning! Go Joey!
Joey's beautiful sister – Amy & her boyfriend Alex… and also black cat Simon.
Ben & David!
They are cute boys and always with so much energy!
Ben is a good swimmer too. Actually he was featured on the newspapers for winning swimming competition.
He draws very well too!
Learnt to cook "Pumpkin Pie"!
Mrs. Bright in action – preparing the mouthwatering Turkey.
TURKEY oh TURKEY!
Mr Gardner in action.
Wine and sparking juice.
It's time for Thanksgiving Dinner!
Turkey, ham, broccoli, mashed potatoes, rice, green beans – my best dinner in the states!
Joey's relatives Emily and John – who study at Maryland University came for Thanksgiving Dinner too!
Thanksgiving is celebrated on the fourth Thursday of November in US. It is the 2nd most important celebration, if not as important as Christmas. It is a season of giving thanks, appreciation and also reunion.
This was a wonderful thanksgiving for me. Thank you.
Mrs. Gardner bought this shirt to me! I love it so much especially the Eastern shore map on the back.
Mrs. Gardner left it to his husband for this challenging shoot! Haha
The happy Gardner's family!
And also little Prince David… who brings so many laughter to the family!
Welcome to this simple yet awesome blog.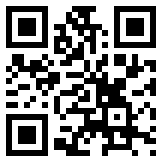 Cities I visited